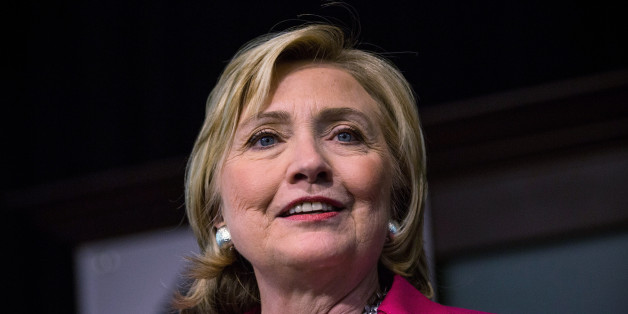 A Washington Post/ABC News poll released last week found nearly half of Americans consider soccer to be "dull" or "boring" -- up from a third who said that 20 years ago. But Americans find other events even more of a snooze, according to a new HuffPost/YouGov poll.
Take early coverage of the 2016 presidential election. Thirty-five percent of Americans described recent coverage as "on the dull side," and 25 percent characterized it as "a big bore." Eighteen percent described it as "interesting." Only 3 percent said it was "exciting."
A combined 65 percent of Republicans, 63 percent of independents and 54 percent of Democrats described 2016 coverage as either "on the dull side" or "a big bore."
Still, few said they think the media has been covering the 2016 race too much. Only 37 percent of Americans, including 34 percent of Republicans, 34 percent of Democrats, and 41 percent of independents, said they think the media is dedicating too much coverage to presidential politics. Among all Americans, 32 percent said the current amount of coverage is about right, and 12 percent said there's too little coverage.
And if they could make coverage of some potential candidates disappear? Forty-four percent of respondents said they'd like the media to reduce coverage of Hillary Clinton, the former first lady and secretary of state. That was a bigger percentage than any other potential candidate who was listed in the poll.
There was a partisan element to the feeling that Clinton coverage is too much. Sixty percent of Republicans, but only 38 percent of Democrats and 41 percent of independents, said they would reduce coverage of the potential Clinton candidacy.
But even among Democrats, more wanted to reduce Clinton coverage than wanted to trim coverage of any other potential candidate.
The HuffPost/YouGov poll was conducted June 11 and June 12 among 1,000 U.S. adults using a sample selected from YouGov's opt-in online panel to match the demographics and other characteristics of the adult U.S. population. Factors considered include age, race, gender, education, employment, income, marital status, number of children, voter registration, time and location of Internet access, interest in politics, religion and church attendance.
The Huffington Post has teamed up with YouGov to conduct daily opinion polls. You can learn more about this project and take part in YouGov's nationally representative opinion polling. Data from all HuffPost/YouGov polls can be found here.

BEFORE YOU GO
PHOTO GALLERY
Hillary Clinton