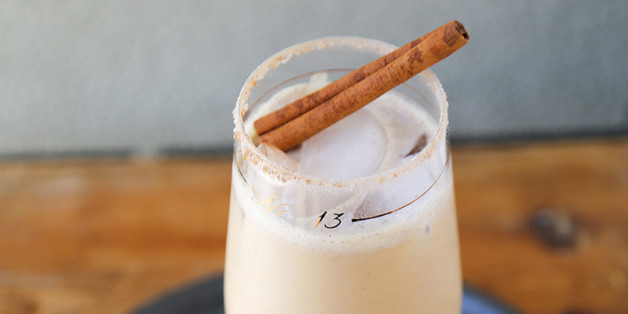 The greatest thing has happened, people. Coffee and booze have gotten together and it has resulted in the most beautiful cocktails. We're not talking about Irish coffee here. That's just a spiked cup of coffee (which we also love). No, we're talking about lovingly crafted, beautifully balanced cocktails that incorporate everything we adore about coffee -- the buzz and flavor alike.
Coffee cocktails incorporate cold-brew coffee and espresso syrups made with locally roasted beans; and they're making brunches even better. We love Bloody Marys for their slap-in-the-face hangover curing ability. And we adore mimosas for making us feel giddy. But when coffee cocktails become an option on the brunch menu those two classics don't stand a chance. These caffeine-spiked cocktails haven't truly taken off quite yet, but they will soon, we can feel it.
You can find coffee cocktails at some of the best eateries and cocktail bars in the country. Amor y Amargo, a Manhattan cocktail venue, has been hosting an iced coffee and amaro program every Saturday and Sunday (daytime hours) with a host of coffee spiked cocktails. (Check out some of their recipes.)
Head on over to Chicago, and you'll come across many more renditions of the coffee cocktail. The Berkshire Room has one that incorporates wheated bourbon, Dark Matter coffee essence and a hint of pipe tobacco -- three vices, one glass. It's pure genius. To take the coffee cocktail trend to the next level, someone has to start incorporating cold-brewed cannabis-infused coffee. It'll bring a whole new meaning to wake and bake.
Until coffee cocktails make it to your city, try your hand at making one yourself.
PHOTO GALLERY
Coffee Cocktails
Want to read more from HuffPost Taste? Follow us on Twitter, Facebook, Pinterest and Tumblr.
BEFORE YOU GO
PHOTO GALLERY
Coffee Drinks