It was such a treat to have Jessica Ortner, author of The Tapping Solution for Weight Loss and Body Confidence, as my guest on Mondays With Marlo. From showing us how to identify and release our stress through establishing a daily meditation routine, to sharing her own personal struggles with—and triumph over—weight loss, to lending a few tips on managing stress at work, Jessica is truly an expert in her field. Be sure to watch our full video for all of Jessica's great tips tricks for stress management!
For more of Jessica's tips, view the slideshow below:
PHOTO GALLERY
8 Tips For Less Stress, From Jessica Ortner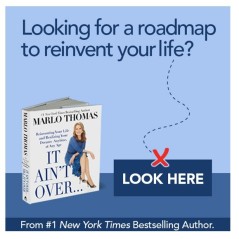 Add Marlo On Facebook:
Follow Marlo on Twitter:
Sign up to receive my email newsletter each week - It will keep you up-to-date on upcoming articles, Mondays with Marlo guests, videos, and more!