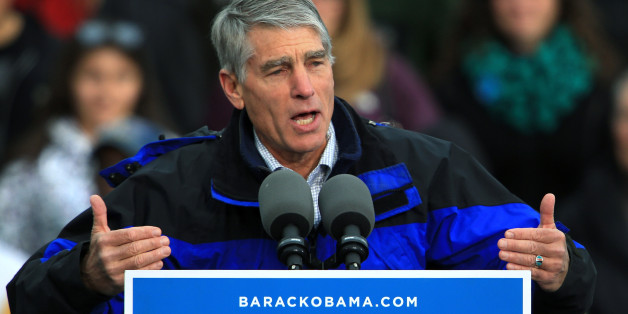 President Barack Obama will help out a senator engaged in a high-profile reelection contest.
The Denver Post reported Thursday that Obama will attend a fundraiser July 9 for Sen. Mark Udall (D-Colo.), who is expected to face Rep. Cory Gardner (R-Colo.) in November.
The 2014 Colorado Victory Fund, a joint fundraising effort between the Democratic Senatorial Campaign Committee and Udall for Colorado, will host a lunch event that Colorado's other senator, Democrat Michael Bennet, will also attend. Obama is slated to hold more than 30 fundraisers for Democratic groups ahead of the midterm elections.
Vice President Joe Biden fundraised for Udall last month in Denver, an indication that the Obama administration considers holding the seat one of its highest priorities.
Gardner's campaign relished the opportunity to tie Obama to Udall.
"Weeks after Vice President Biden came to Colorado to reward Sen. Udall, President Obama is coming to raise money for him and say 'thank you' himself," campaign spokesman Alex Siciliano said. "Sen. Udall votes with President Obama 99 percent of the time; Cory has yet to meet one person in Colorado who agrees with the president that often.
"Perhaps while fundraising in Colorado next month, President Obama and Sen. Udall can find time to explain to the more than 335,000 Coloradans who had their health insurance plans cancelled why they were lied to."
Obama will also reportedly appear at two super PAC events -- one for the House Majority PAC and one for the Senate Majority PAC -- this year to help Democratic candidates.
BEFORE YOU GO
PHOTO GALLERY
Senate Seats Up For Grabs In 2014