Jessica Ortner, author of The Tapping Solution for Weight Loss and Body Confidence, first discovered a life-changing stress release technique when she was extremely ill, and she felt immediate positive effects on both her physical and emotional well-being. She has since incorporated this technique into her everyday life and showed us how we can, too.
When Jessica was sick and bedridden with a severe sinus cold, her brother told her about a stress-relieving technique called "tapping." As Jessica began to try the technique, pressing on her acupressure points and focusing on her physical and emotional stress, she quickly began to feel relief.
Jessica's brother explained that you start the "tapping" process with a setup statement, which gives your specific stress a voice. For example, when Jessica was sick with a cold, she said, "Even though I have this cold and am feeling pain, I accept how I feel."
To "tap," you gently press nine acupressure points on the body—beginning with the side of the hand, then moving to the eyebrow, side of the eye, under the eye, under the nose, the chin, collarbone, under the armpit and ending with the top of the head—as you repeat a "setup statement" which vocalizes your emotional and physical stress. See this video for a demonstration.
"I know it sounds kind of weird to say that you accept how you feel even though you want to change it," Jessica said, "but often times it's our unwillingness to accept how we feel that puts us in a pattern of stress."
"When you begin to say this is where I am, that is how you accept yourself."
"Tapping" can be especially effective during times of panic, as that type of stress can often be felt throughout our entire body. By pinpointing the exact thought that causes the panic and clearly vocalizing it, you send a signal to your brain's amygdala to let go, focus and relax.
"You can get to a point where you can make the deadline, you can get into the dress for the wedding, you can do anything. But then you feel calm. That's how you get your power back," she explained.
For more of Jessica's tips, view the slideshow below:
PHOTO GALLERY
8 Tips For Less Stress, From Jessica Ortner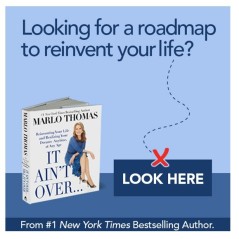 Add Marlo On Facebook:
Follow Marlo on Twitter:
Sign up to receive my email newsletter each week - It will keep you up-to-date on upcoming articles, Mondays with Marlo guests, videos, and more!