If you feel stressed by a co-worker, family member or other figure in your life, Jessica Ortner, author of The Tapping Solution for Weight Loss and Body Confidence, has a few tricks for you to help manage the stress in a calm, healthy way.
"One of the challenges is that when someone else is stressed, we often think that we need to take on that stress," Jessica explained.
"What happens when we're stressed is we're not creative or resourceful. So often at work, you get held back because of that stress," she added.
Jessica feels it is incredibly important to have awareness of the specific stress factors in your life. Take time with yourself to give a voice to your stress, and then "tap" through those specific issues.
To "tap," you gently press nine acupressure points on the body—beginning with the side of the hand, then moving to the eyebrow, side of the eye, under the eye, under the nose, the chin, collarbone, under the armpit and ending with the top of the head—as you repeat a "setup statement" which vocalizes your emotional and physical stress. See this video for a demonstration.
"When you can feel centered and strong, it's incredible how much you can impact others. Start from within and find the calm place," she urged.
For more of Jessica's tips, view the slideshow below:
PHOTO GALLERY
8 Tips For Less Stress, From Jessica Ortner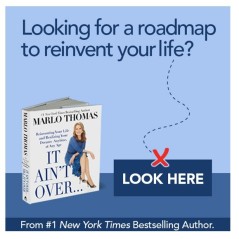 Add Marlo On Facebook:
Follow Marlo on Twitter:
Sign up to receive my email newsletter each week - It will keep you up-to-date on upcoming articles, Mondays with Marlo guests, videos, and more!