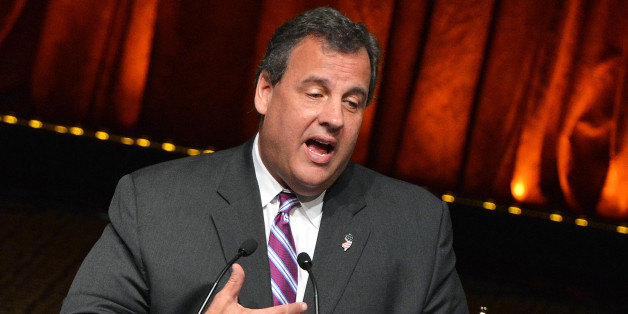 In an effort to reclaim his name as a promising 2016 GOP presidential prospect, New Jersey Gov. Chris Christie urged Republican donors not to get caught up in the ongoing investigations into the George Washington Bridge scandal during a speech at Mitt Romney's Experts and Enthusiasts Summit in Utah on Saturday.
"I'm not that worried about it. I hope none of you are worried about it, though I expect some of you are," Christie told a group of 300 influential GOP fundraisers, according to a Los Angeles Times report based on accounts from attendants. "But you'll get over it. It will be fine."
Christie's speech at the event, which was closed to the press, comes a month after a New York Times report revealed talk among a number of establishment donors to shift support toward a potential run by former Florida Gov. Jeb Bush (R). They were citing skepticism over Christie's ability to fully recover from Bridgegate and secure the GOP nomination.
While Christie submitted that he did not know when the controversy would subside, he maintained that the scandal surrounding the September closure of the George Washington Bridge was the result of a media conspiracy to discredit him after he was reelected governor in November with 61 percent of the vote in a Democratic state.
The controversy was a tactical strategy by opponents to keep him from gaining any "more altitude," Christie said, as he urged donors not to "be so nervous."
Following months of sliding approval ratings, recent polling shows Christie trailing a number of possible 2016 GOP presidential contenders, including former Arkansas Gov. Mike Huckabee and Sen. Rand Paul (Ky.) -- both of whom were in attendance at Saturday's summit.
(h/t Los Angeles Times)
BEFORE YOU GO
PHOTO GALLERY
Chris Christie