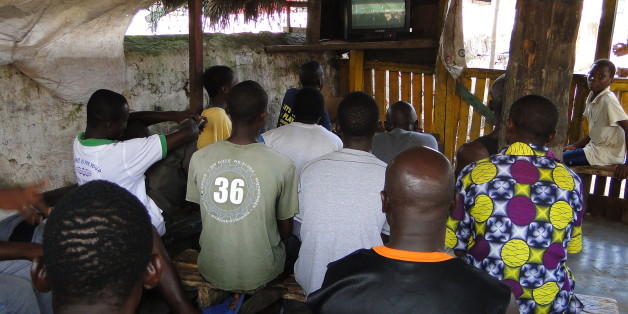 When Ghana faces off against the United States Monday night, 89 percent of the African nation is expected to tune into the hotly contested World Cup match. And the government has taken steps to make sure electricity isn't an issue.
Power outages and access to reliable electricity are ongoing problems in Ghana. According to the World Bank, about 72 percent of the country has access to electricity. Below-average water levels at hydroelectric dams earlier this year have contributed to power shortages, Bloomberg News reports.
In an effort to ensure the nation's soccer fans will have uninterrupted viewing of their team's matches, Ghana has purchased 50 megawatts of power from neighboring Ivory Coast, the Public Utilities Regulatory Commission said in a press release. The commission has also asked residents to turn off "high consuming appliances like deep Freezers and Air Conditioners" to conserve power during the matches.
"Football is the passion of the nation," Kudjoe Fianoo, executive committee member of the Ghana Football Association, told Bloomberg News. "It is no wonder the government is spending extra money to get us reliable power at this very important time in our nation."
The nation's largest aluminum smelter, Volta Aluminum, a large drain on Ghana's electricity resources, has also agreed to ration its electricity consumption during the games to avoid blackouts and power shortages, according to the outlet.
The Black Stars eliminated the U.S. team from the 2006 and 2010 World Cups. This year, FIFA has ranked the U.S. team 13th. Ghana is ranked 37th.