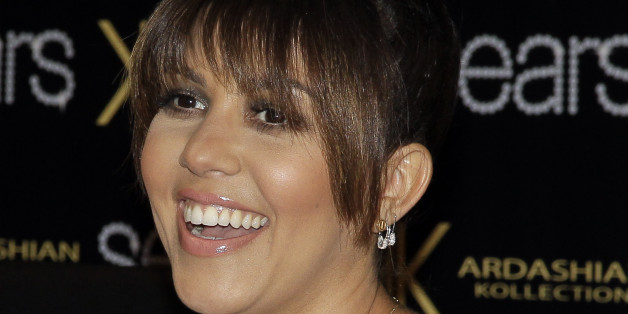 Remember that episode of "Kourtney and Khloe Take Miami" when Kourtney Kardashian kissed a girl? Oh, come on, you totally do.
Back in 2009, cameras rolled as Kardashian kissed her bisexual pal Jackie Cruz in a Miami nightclub. The pair had met in an art class, and Kardashian described Cruz as "carefree and fun... she just kind of like, gets you, and like, has this like spell, almost," which led to this infamous moment:
But this wouldn't be the last time Cruz would grace our television screens. As Buzzfeed helpfully pointed out, Cruz now plays the Smiths-loving, grammar-correcting Flaca on "Orange Is the New Black":
Yup. And despite Kardashian later feeling "embarrassed" about the incident, she and Cruz are still friends.
[h/t Buzzfeed]
BEFORE YOU GO
PHOTO GALLERY
20 Awkward Celeb Kisses To Make You Happy You're Single