Happy World Cup! Here's why the refs are carrying that weird mace/shaving cream on the field when you watch the U.S. take on Ghana tonight. This is THE MORNING EMAIL for Monday, June 16, 2014.
The Scuttlebutt
TOP STORIES
STRANGE BEDFELLOWS: U.S. CONSIDERING TALKS WITH IRAN
"The Obama administration is mulling possible discussions with Iran over the mounting security crisis in Iraq, a senior official said on Sunday, in what would mark a major step in U.S. engagement with its longtime adversary." The ISIS has claimed it is massacring Iraqi soldiers, posting graphic images of executions to its website. The U.S. embassy in Baghdad has evacuated some workers. The New York Times looks into the origin of the attacks that were a year in the making. [Reuters]
RUSSIA CUTS OFF KIEV'S GAS SUPPLY
"Russian state gas giant OAO Gazprom said Monday it will only ship fuel to Ukraine if it pays in advance, making good on a threat that could lead to supply cuts affecting European customers after late-night EU-mediated talks on debt repayment failed to yield a deal." The move could "disrupt supplies to the rest of Europe." [WSJ]
KENYAN TOWN SLAUGHTERED
"Dozens of extremists wielding automatic weapons attacked a small Kenyan coastal town for hours, assaulting the police station, setting two hotels on fire, and spraying bullets into the street. At least 48 people were killed, officials said Monday." The victims were allegedly watching the World Cup. This is the worst attack by gunmen in Kenya since the Westgate mall attack. [AP]
STATESIDE: Pregnancy Tests in Bars
This Florida man allegedly kept three women as sex slaves in his house of horrors. Watch Eric Cantor talk about his devastating primary loss. A father trying to prevent his daughter for driving under the influence was killed when she backed into him with her car. This is why you don't hoard: a woman was killed when the weight of her hoarding caused the floor to collapse on top of her. A new state-funded Alaskan program is putting pregnancy tests in bars and restaraunts in order to combat the state's high rate of fetal alcohol syndrome. Watch out for the whooping cough epidemic. And an Army general has been appointed to investigate why Bowe Bergdahl originally left base before being captured by the Taliban.
In cute attack news, here's a sneezing baby goat.
INTERNATIONAL INTRIGUE: World Cup Drama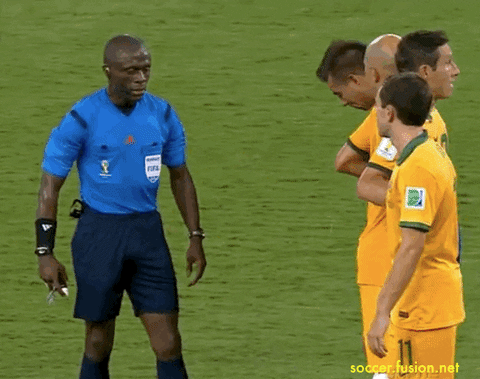 World Cup protests turned violent when a Brazilian police officer likely shot live rounds into a crowd. What do Argentina, the U.S., and Iran have in common? They're the three most-disliked World Cup teams. The Palestinian President has condemned the kidnapping of three Israeli teens from the West Bank. And "deadly religious violence" has erupted in Sri Lanka.
In bulldog news, this couple got their elderly dog his own stairlift.
BUY! SELL! BUY! Starbucks Offers Tuition Assistance
The Labor Department is investigating two Amazon warehouse worker deaths. Starbucks is teaming up with Arizona State University to offer a discounted online college degree. Take a look at the ten states with the most sluggish economies. And the Academy Awards of advertising begins today.
In cops news, watch two of them kill it lip-syncing to Katy Perry's "Dark Horse."
SCOUTING REPORT: Take That, Ump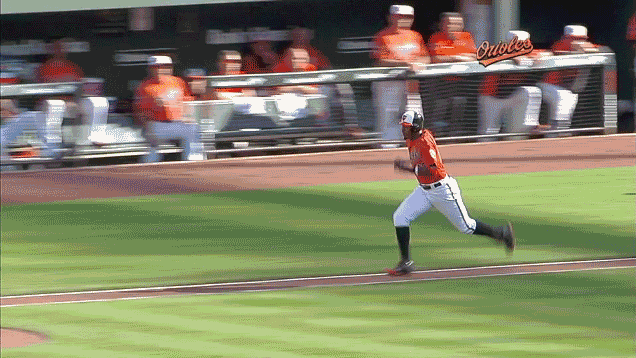 Forget the Heat's three-peat: congrats San Antonio Spurs on your NBA Finals victory and official cementing of your status as a modern great franchise. The real question is whether LeBron's staying in Miami. Formula One legend Michael Schumacher has left the hospital for the first time since his horrorific skiing accident in December. Forget cable: here's how people are watching the World Cup. This is what it looks like when you take out the second base umpire. Here are all Lionel Messi's beautiful goals from this weekend. And this guy celebrated Father's Day right: he caught a ball while holding his baby. What a man.
In octogenarian news, elderly selfies are the best selfies.
CULTURE CATCH-UP: And Winter Has Come...for 10 Months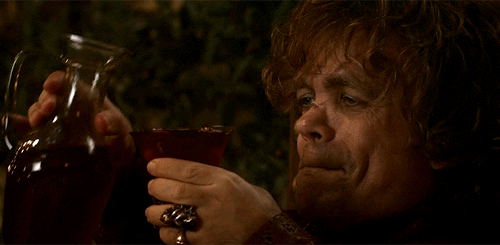 He's still got it folks: watch Samuel L. Jackson recite THAT "Pulp Fiction" speech from memory. Check out the best ethnic food enclaves across the U.S. Meet the actor tapped to play Aquaman. Find out how much Matt Lauer's latest "Today" contract is worth. It's been 25 years since "If you build it, he will come." Kevin Costner and others reunited to celebrate "Field of Dreams" this weekend. Take a look at Annie Leibovitz's portrait of Clint Eastwood and his "Jersey Boys." These star-studded Emmy portraits have us excited for awards season. And we can't believe we have to wait ten more months to maybe see White Walkers after last night's "Game of Thrones" finale.
In bioluminescent news, meet the world's largest jellyfish.
LIVIN': Bedtime Procrastination: It's Real
Apparently watching SVU reruns til 3 in the morning for no reason has a name: bedtime procrastination. It's wedding season folks: here are outfits that won't break the bank. Researchers are discovering more and more about the elusive science behind postpartum depression. Automated insulin pumps could be the future for those with Type 1 diabetes. Look out for these burger chains, as they could be the next Shake Shack. You too can cook hot dogs in a Pringles can. And check out ways to avoid tick bites this summer.
In run for the hills news, here's a baby goat stampede.
OTHER PEOPLE'S BUSINESS: A Princely Father's Day

Tributes are pouring in for legendary announcer Casey Kaseem, who died yesterday at 82. Prince George celebrated Father's Day like most babies: watching his dad play a polo match. Angel Elgot, who stole everyone's hearts and ruined their tear ducts in "The Fault in Our Stars", posted quite the meta instagram this weekend. Gwyneth Paltrow and Chris Martin still live together?!? Harrison Ford's "Star Wars" injuries may have been worse than previously thought. And mom-ager Kris Jenner is allegedly incensed that Kanye will not sell his wedding photos. She should maybe focusing on how risque Kendall Jenner's dress was at the MuchMusic Awards, instead.
In too cute news, here are a bunch of puppies on slides.
TWITTERATI
@marionbarryjr: Well no more #GameOfThrones #Scandal #HouseOfCards for a while...I guess we have to just entertain ourselves with real politics for now.
@SWildlifepics: When a male penguin falls in love with a female penguin, he searches the entire beach to find the perfect pebble pic.twitter.com/qRXL5sXzHL

@JohnStamos: My dad said to me the first day I stated GH -Treat the janitor with the same respect as the producer. RIP BILL JOHN STAMOS I miss u.
@JohnDeVore: every season finale of Game of Thrones should end with an Academy Awards style "in memoriam" montage
@HistoricalPics: Nightview, New York, 1932. Photograph by Berenice Abbott. pic.twitter.com/EGLeWXkMXJ

ONE MORE THING
You've been cutting cake wrong your whole life.
Got something to add? Send tips/quips/quotes/stories/photos/events/scoops to Lauren Weber (lauren.weber@huffingtonpost.com). Follow us on Twitter (@LaurenWeberHP). Does somebody keep forwarding you this newsletter? Get your own copy. It's free! Sign up here.