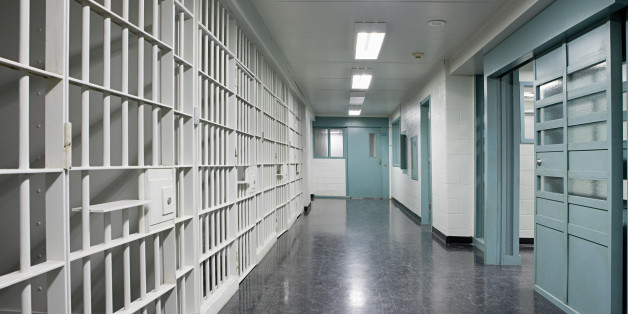 By Jonathan Kaminsky
June 17 (Reuters) - Two advocacy groups filed a lawsuit on Tuesday charging that a pattern of inadequate medical and mental healthcare in Alabama prisons has contributed to inmate deaths and amounts to discrimination against disabled prisoners.
The suit, filed by the Southern Poverty Law Center and the Alabama Disabilities Advocacy Program in federal court in Montgomery, Alabama, accuses the state of violating the Eighth Amendment to the U.S. Constitution prohibiting cruel and unusual punishment.
"I have no doubt that the conditions that I have witnessed and heard about and that are described in our complaint are unconstitutional," Maria Morris, an attorney for the Southern Poverty Law Center, who is representing the plaintiffs, said in a phone interview.
The attorneys for the groups are seeking to have a judge allow them to represent all 25,000 of the state's prisoners in a class-action lawsuit.
Diabetic inmates sometimes waited months before having their blood sugar levels taken, resulting in cases of toes and feet being amputated, the suit alleged.
Mental healthcare for prisoners, beyond medication issued with insufficient oversight, has been nearly impossible to obtain, it said.
Alabama corrections officials would not immediately comment on specific allegations in the lawsuit, but said the department was prepared to mount a robust defense of its practices.
"We believe that many of their allegations are grossly inaccurate and appear to be based on incomplete information," Alabama Department of Corrections Commissioner Kim Thomas said in a statement.
Last week, Alabama Governor Robert Bentley responded to concerns about overcrowding in the state's prisons by announcing plans to convene a study to deal with the problem.
A spokeswoman for Bentley did not immediately return messages seeking comment.
Morris said the problems outlined in the lawsuit stemmed in large part from severe understaffing and cost-cutting efforts when awarding medical services contracts. The state employs about 15 doctors to care for over 25,000 inmates.
According to the lawsuit, one inmate died in January after his heart stopped while he was undergoing dialysis with no one present to use the emergency medical equipment at hand.
Another inmate, who committed suicide with a razor blade in 2011, told prison staff before dying that he had cut himself because "I'm not getting enough medical attention," the lawsuit quoted a prison incident report as saying.
(Reporting by Jonathan Kaminsky in New Orleans, Editing by Alex Dobuzinskis and Peter Cooney)
BEFORE YOU GO
PHOTO GALLERY
No Seconds: The Last Meals Of Death Row Prisoners