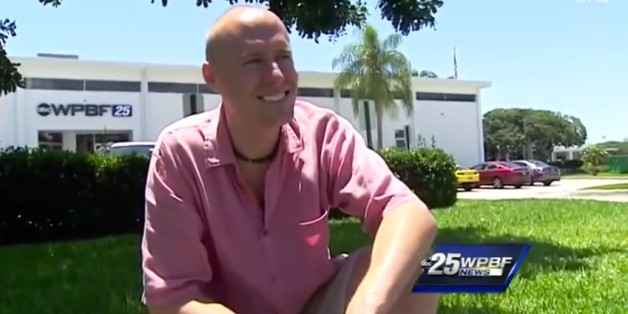 A former adult film actor and producer is now running for school board of the same district he previously sued after they refused to allow him to promote his tutoring business on district grounds.
David Mech is challenging incumbent Karen Brill for the District 3 seat on the Palm Beach County School Board, the Palm Beach Post reported Tuesday.
On his campaign website, Mech describes his campaign as "centered around 5 central themes: Technology, Innovation, Equality, Sex Education and Secular Values."
While his resume contains two doctoral degrees, it also includes a past as the star of pornographic films. Under the name Dave Pounder, he performed in X-rated features titled "Bikini Banger" and "Cable Sex Guy."
A Facebook page for his Pounder persona was still live as of Tuesday and features racy status updates such as:
And:
Mech has said his company hasn't produced adult films since 2010, but his pornographic past prompted parents to confront the Palm Beach County School District about three banners promoting his "Happy/Fun Math Tutor" business, which were posted outside schools last year.
The district pulled down the banners, noting that Mech's porn company and tutoring business share the same Boca Raton address. Mech filed a lawsuit claiming the two businesses were always separate. The suit is still pending and a copy of his complaint is included on his campaign website.
Mech's film company, Dave Pounder Productions, now produces documentary films about the porn industry, such as "Risky Business."
Brill, Mech's opponent, received national media attention earlier this year when she suggested a dress code for adults showing up at school functions in the district. Her proposal has failed to gain any traction.