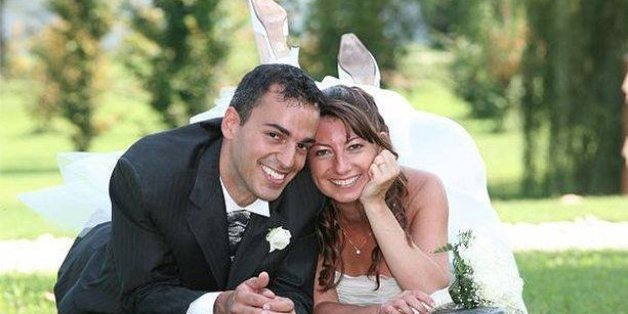 An Italian man is accused of slitting the throats of his wife and two young children before going to a bar to watch the World Cup match between Italy and England on Saturday.
Carlo Lissi, 31, is accused of cutting the throats of his 38-year-old wife, Cristina Omes, and his two young girls, a 5-year-old and a 20-month-old, according to The Telegraph.
Lissi, of Motta Visconti, Italy, allegedly committed the crime because he was in love with a female work colleague, despite the colleague's feelings not being returned. According to police documents, he found his family to be an "obstacle" in his pursuit of the woman.
Authorities said Lissi had sex with his wife on the couple's couch before suddenly turning on her, hitting her multiple times before stabbing her and eventually cutting her throat.
He then went upstairs and killed his two sleeping children, police said. All three victims were found with their throats cut, along with other stab wounds, according to the New York Daily News.
After the alleged murders, Lissi then went to a bar to watch the World Cup game. On his way, police said he threw his knife down a storm drain, but the weapon was later recovered, according to UPI.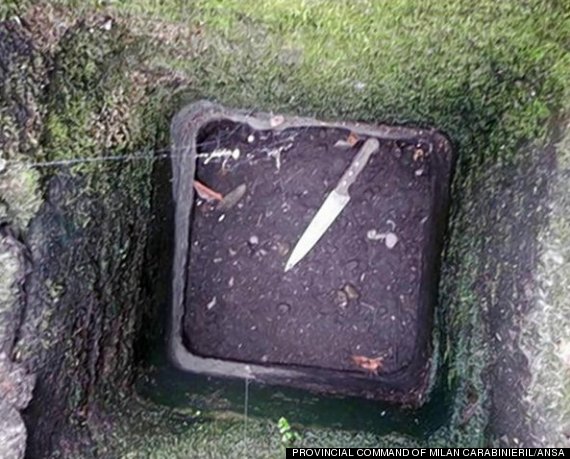 A photo of the alleged weapon found by police
Friends who were present with him during the game said he had been "completely calm" and was even making jokes and cheering when Italy won the match, The Telegraph reported.
Lissi returned home later that night and called police, telling them he had found his wife and children murdered. Police said Lissi tried using the World Cup game as an alibi, but eventually confessed to the murders on Monday after hours of questioning.
The suspect allegedly told police he killed his family because he was in "unrequited love with someone else." Upon his arrest, Lissi asked that he be given the maximum sentence for his crimes, according to prosecutor Gustavo Cioppa.
Like Us On Facebook |

Follow Us On Twitter |

Contact The Author