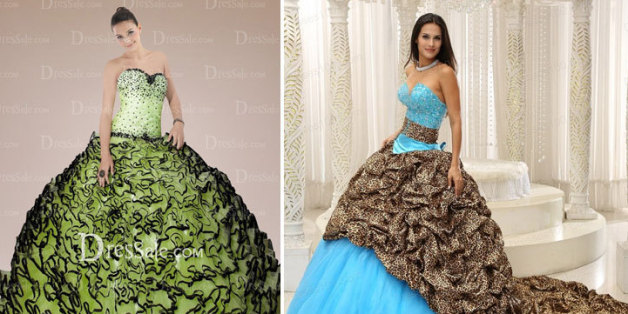 Every Quinceañera knows their fifteenth birthday is a pivotal moment in life, not only does it mark their transition into womanhood but it will likely be celebrated with an over-the-top themed party that will never be forgotten.
Much like a wedding, a Quinceañero requires extensive planning -- setting a date, a venue, music, sometimes chambelanes (escorts), and, of course, the dress.
Brides may have to stick to different shades of white, but for a Quinceañera the possibilities are endless when it comes to color and design. That freedom, however, can be dangerous.
We've gathered 15 of the most outrageous Quinceañera dresses that will make you think twice about what gown to choose for the big day.
PHOTO GALLERY
The Most Outrageous Quinceañera Dresses Out There
This post was originally posted on Voces by Marinés Arroyo. It has been translated by Carolina Moreno.
BEFORE YOU GO
PHOTO GALLERY
20 Incredible Amazing Dresses And Suits Made From Duct Tape