A pig named Virginia is having an animal identity crisis, and it couldn't be cuter.
"I think the dogs realize that Virginia is not a dog," her owner explained on Reddit. "They are a lot gentler with her when they play than they are with each other. I don't think Virginia realizes that she isn't a dog. We got her when she was 3 months old so she grew up around them."
Although she might not be a canine, Virginia really does act just like a pup. Her owner says she's potty-trained, knows how to use the doggy door and loves to cuddle.
"She is obsessed with my boyfriend," pigpimpin wrote. "As soon as he sits down, she jumps up onto the couch and climbs in his lap. She makes a lot of weird noises: snorts, screams, little coos."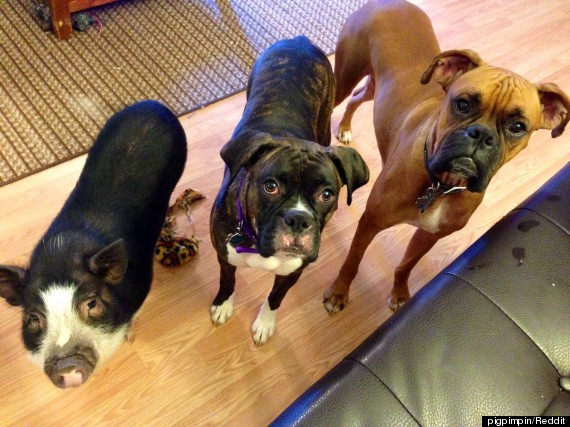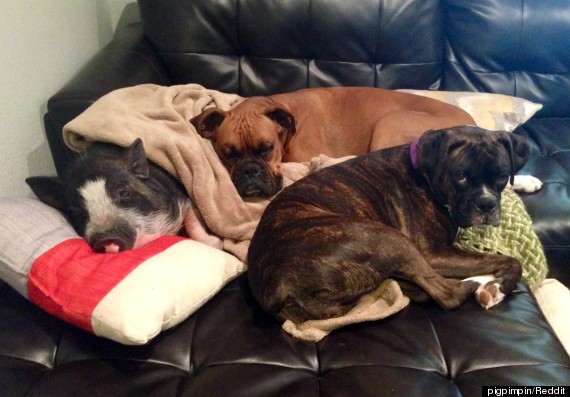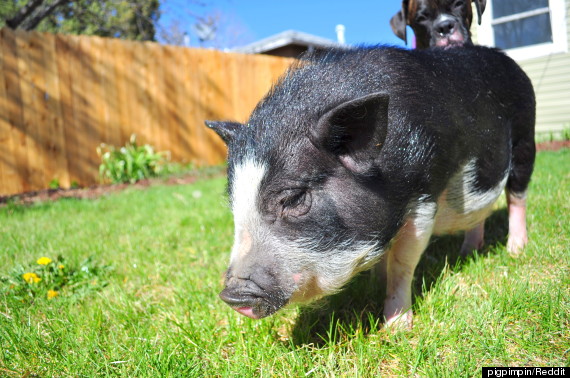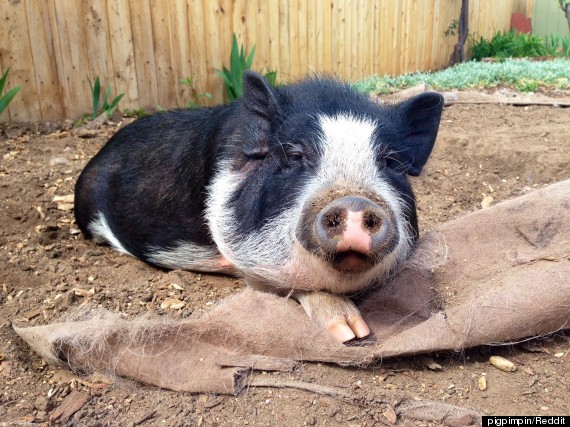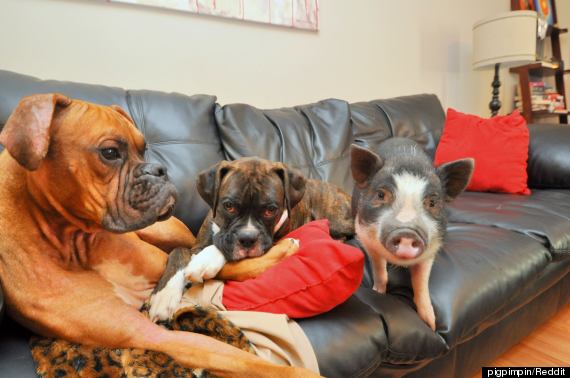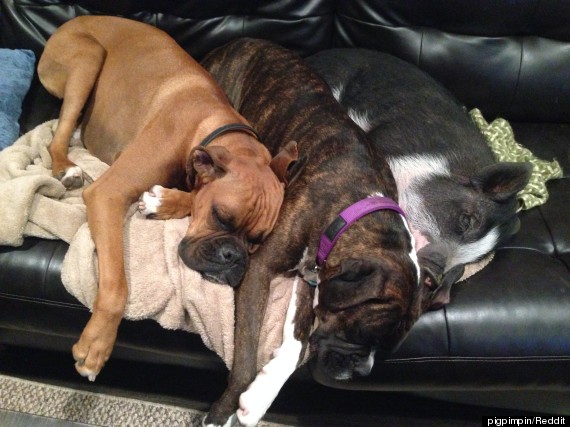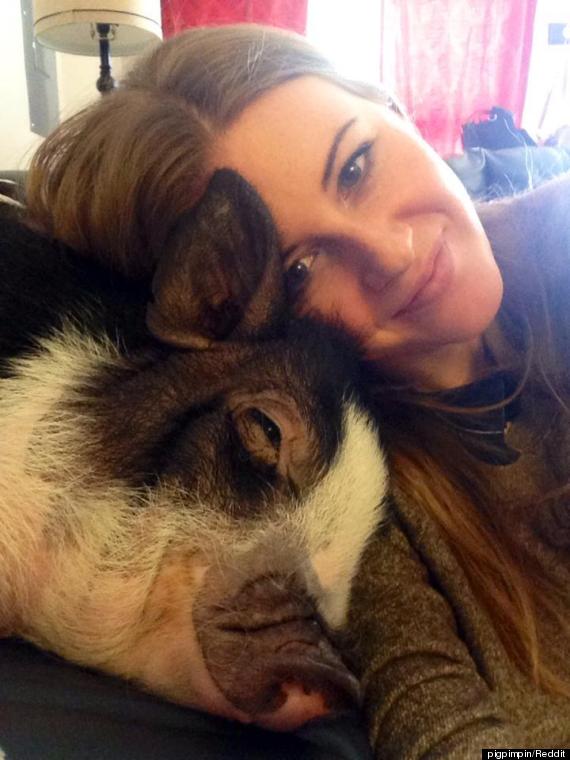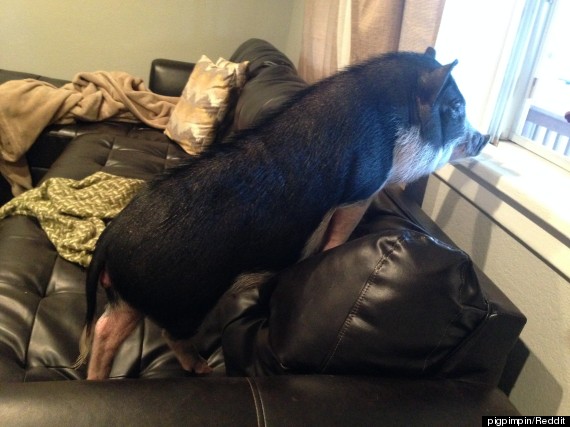 BEFORE YOU GO
PHOTO GALLERY
Unlikely Animal Friendships