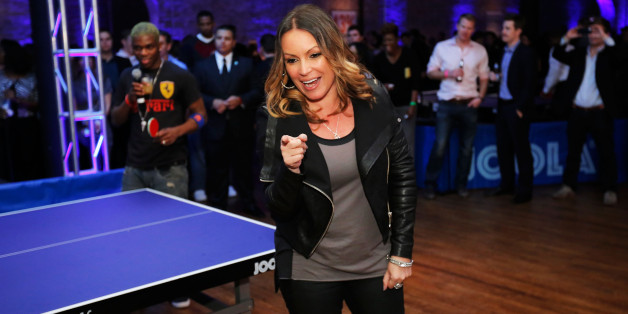 UPDATE: On Thursday morning, Clear Channel announced Angie Martinez would be joining the team at Power 105, the longtime radio rival of her former home station Hot 97.
According to the announcement, which was made less than 24 hours after Martinez announced her resignation from Hot 97, the popular radio personality will be hosting an afternoon show at 2-6 p.m EST and she will also have a show aired on 103.5 The Beat in Miami.
Details of when Martinez is due to start her new gig have yet to be released.
EARLIER STORY BELOW:
After years of hosting "The Angie Martinez Show," one of New York's most popular and beloved radio personalities, Angie Martinez, has announced her resignation from radio station HOT 97.
The announcement comes as a bit of a shock to many as Martinez, who is also known as "the voice of New York," shared the news on her Instagram account this afternoon, thanking the station for their longtime support.
"Today I resigned from HOT97. I am grateful to the Emmis family for my time with the company and the immeasurable way that it has shaped my life. We made history together in so many ways and I will cherish those memories and my friendships forever. This was one of the toughest decisions I've ever had to make but ultimately it is time to move on, to grow and to be challenged in new ways. Saying goodbye is always emotional and bitter sweet but I am extremely excited about the future. Thank you HOT97 and most importantly....the listeners... for an unimaginable journey. Today will be my last show ❤️ stay tuned.... Love, angie"
Following Martinez's Instagram announcement, the station tweeted the following;
Please tune in now to hear @AngieMartinez's final show on @HOT97....thank you for 25 incredible years Angie: http://t.co/LiwbTXFgPk

— HOT 97 (@HOT97) June 18, 2014
Although details regarding the 43-year-old's future plans and reason for leaving the station have not been made public as of yet, the show's site has been "moved permanently" from Hot 97's site.
BEFORE YOU GO
PHOTO GALLERY
Summer Jam XX