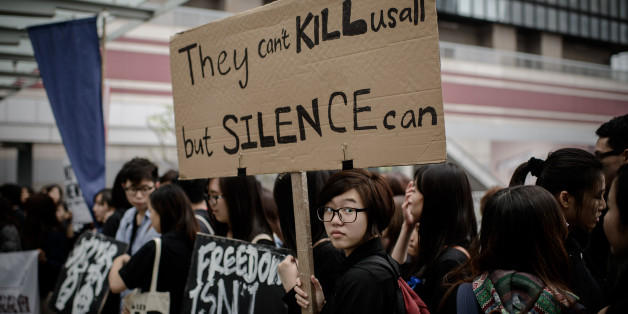 The latest report from the Foreign Correspondents' Club of China shows no improvement in the conditions for journalists in the country.
The FCCC, which represents 122 news organizations worldwide, found that a staggering 99 percent of participants feel that conditions in China for media personnel do not meet international standards. Eighty percent reported feeling like conditions have gotten worse or stayed the same.
Read the full FCCC report here.
The survey showed a 10 percent increase in people who felt that conditions were deteriorating compared to last May. Respondents reported experiencing attempts to preempt their coverage, restrictions on travel, blocking of websites and harassment of news assistants and sources.
More than half of respondents with news assistants said that their assistants have experienced at least one instance of harassment or intimidation.
"I and several other journalists were manhandled away from the Malaysian Embassy in Beijing by plainclothes and uniformed police when reporting on the MH370 relatives' protest in April 2014," Calum MacLeod of USA Today said.
"One research assistant was detained overnight and an intern was pressured to spy on us, and then forced to quit the internship when he refused to cooperate with the Public Security Bureau," another US media organization responded.
Not one participant responded that conditions in China have improved. Tensions over press freedom reached a high point in 2014 as the government increased its control over foreign media coverage and continued to intervene in local news outlets.