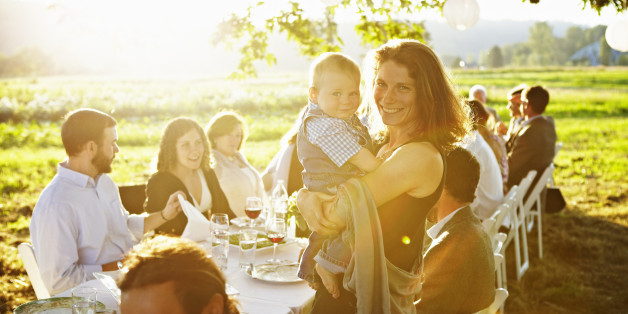 This year, why not make your Pride celebration a family affair?
The Children's Museum of Manhattan announced this week that it will host its 9th Annual Pride Night in conjunction with New York City's Pride Month.
The event will take place from 4:30-7:00 p.m. on June 23 and is intended to be a celebration of lesbian, gay, bisexual and transgender (LGBT) parents, as well as extended family and friends. The evening will consist of snacks, art activities and access to the museum's five floors of hands-on, interactive exhibits.
"The importance of family in a young child's life cannot be overstated, Andrew Ackerman, Executive Director of CMOM, said in a statement. "CMOM thrives today because of families -- families as diverse at New York itself. We are so happy to be able to provide a place that is safe, fun and nurturing. We hope CMOM's LGBT community looks forward to this event as much as we do."
The 9th Annual Pride Night is a free event but attendees must RSVP in advance. Head here for more information.