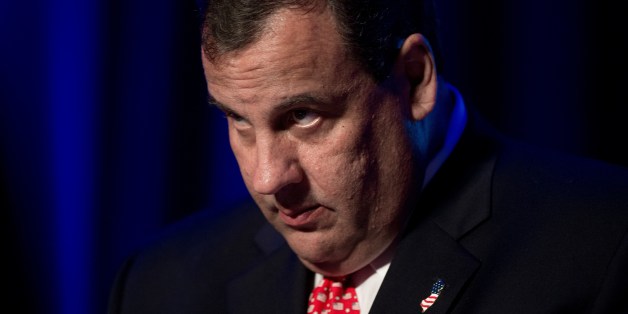 By Hilary Russ
NEW YORK, June 18 (Reuters) - Leaders of New Jersey's Democrat-run Senate on Wednesday proposed hiking taxes on the wealthy and on corporations, a counterstrike to Republican Governor Chris Christie's plan to slash state pension contributions for two years.
Lawmakers have just two weeks to craft a balanced state budget for fiscal 2015, which begins on July 1. Christie, who came into office pushing tax cuts, has said he will not consider raising taxes and has shot down Democrats' previous attempts to do so.
That leaves little wiggle room to close the $2.75 billion revenue shortfall through the end of fiscal 2015, which the Christie administration revealed on May 20.
Christie favors cutting the state's contribution to its retirement system for public employees in 2015 to $681 million from $2.25 billion, despite a 2011 pension reform law that calls for the higher contribution level.
Unions have sued over Christie's reduction of the state's 2014 contribution, which he did by executive order. The unions say the reduction violated the contractual rights of pension plan participants protected by the 2011 law.
The Christie administration responded on Wednesday, saying the court has no right to interfere in executive branch functions, including decisions on spending, debt and budgets.
The Democrats' proposal, from New Jersey Senate President Stephen Sweeney, would require the state to make its full pension contribution.
"Abandoning the promise will cost more in higher interest rates and lower credit ratings," Sweeney said in a statement.
The Senate's proposal calls for a 10.75 percent tax on millionaires, which Sweeney said would raise $565 million. Another 10.25 percent tax on those earning between $500,000 and $1 million per year could generate another $155 million for the state.
Among other measures, the plan would also raise $375 million from a 15 percent surcharge on corporations and $175 million from suspending a business grant program for one year.
Altogether, the proposal would generate about $1.57 billion, Sweeney said.
Assembly Speaker Vincent Prieto said in a statement that the Assembly will review the Senate's plan and that "everything is on the table."
Republican State Senator Joe Kyrillos railed against the proposal.
"People who pay the vast majority of taxes to fund public services will leave this state if you try to make them pay more," he said in a statement. (Reporting by Hilary Russ; Editing by Dan Grebler)
BEFORE YOU GO
PHOTO GALLERY
United States Governors