Meet Doritos Loaded, your new best friend at 3 a.m. This is THE MORNING EMAIL for Wednesday, June 18, 2014.
The Scuttlebutt
TOP STORIES
TOP BENGHAZI SUSPECT ARRESTED
"American commandos operating under the cover of night seized the man suspected of leading the deadly attack on the United States Mission in Benghazi, Libya, the government announced on Tuesday, ending a manhunt that had dragged on for nearly two years and inflamed domestic and international politics." Meet the terrorist suspect, Ahmed Abu Khattala. Here's how special ops got him. And do you know where Benghazi is on a map? [NYT]
POTENTIAL U.S. AIRSTRIKES WOULD RESEMBLE YEMEN ATTACKS
"President Obama is considering a targeted, highly selective campaign of airstrikes against Sunni militants in Iraq similar to counterterrorism operations in Yemen, rather than the widespread bombardment of an air war, a senior administration official said on Tuesday." Iran has vowed to protect Shi'ite Muslim holy sites. Militants have laid seige to the country's largest oil refinery. [NYT]
GET READY FOR THE 3D PHONE
"Online retailer Amazon.com Inc. on Wednesday is expected to reveal its first smartphone, featuring a display designed to respond to users' eye movements and capable of displaying three-dimensional images." AT&T will allegedly be the sole carrier of the innovative phone. Here's what to look for at the announcement, and why it matters. [WSJ]
STATESIDE: GOP Leadership Fight Heats Up

The GOP Majority Whip race is one for the ages. By tonight, three killers will have been executed in the first wave of lethal injections since the national debate around capital punishment was reignited this April after a botched execution. Congress basically made Dr. Oz admit all of his diet programs were useless. This woman is accused of poisoning her five-year-old son to death. A couple believes they caught the ghost of Alcatraz on camera. And O.J. Simpson's former manager claims his client was paid to say he wrote "If I Did It." [Image via Tumblr]
In stubborn news, this baby loves arguing with his bulldog.
INTERNATIONAL INTRIGUE: Ukrainian Cease-Fire
Ukrainian President Petro Poroshenko has called for a "unilateral cease-fire." At least 13 people were killed in Nigeria after a bomb ripped through a community center where fans were watching the World Cup. Israel re-arrested several ex-prisoners in the search for three kidnapped teenagers. Israel has already arrested over 240 people. Dozens are feared dead after a boat ferrying illegal immigrants sunk off the coast of Malaysia. Victims of an "end of the world" plague from the Roman Empire were discovered in Egypt. And China's president has been begging his family to dump assets so he can more credibly fight graft.
In guilt trip news, this dog is rather upset his owner stopped petting him.
BUY! SELL! BUY! Not the Golden Arches...
You'll be shocked to hear what America's least favorite fast food chain is. This is what airport luxury looks like. Social security offices are closing due to "budgetary constraints." And life advice: come up with a company that cuts out human interaction, and you'll be worth billions.
In "Into the Wild" news, watch this camper meet a brown bear.
SCOUTING REPORT: Goooooooaaaaallllll

America exploded on Twitter after John Brooks' incredible game-winning goal against Ghana. You'll love this list of the World Cup's celebrity doppelgangers. In baseball news, Jonny Gomes should count his lucky stars he had Brock Holt around to save his hide with this spectacular catch. And politics-style attack ads are running to influence voting for the MLB All-Star game. How one can possibly make an attack ad against Yadier Molina and the St. Louis Cardinals is beyond this diehard STL fan, but we'll give Brewers' catcher Jonathan Lucroy some points for creativity. [Image via Daily Intelligencer]
In gallinipper news, here's what you can do for those mosquito bites.
CULTURE CATCH-UP: Winning the Social Media Game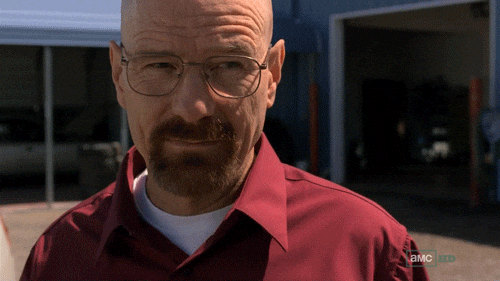 See if your favorite TV show was one of the most talked about on Twitter. Watch out for those meddling kids: a Scooby Doo reboot is in the works. Say goodbye to your Adele YouTube cry binges: some of the best artists on YouTube are getting kicked off. See which celebrities wanted to read meaner tweets about themselves on "Jimmy Kimmel." Guess who Meryl Streep is playing in her next film. New Yorker cartoonist Charles Barsotti has died. He was 80. And OK Go's new music video may be their best one yet.
In recut news, this is what happens when you edit a bulldog a into "Jurassic Park."
LIVIN': Bees Are Pretty Important
This is what your grocery would look like if bees went extinct. Here are sneaky ways to get more veggies into your diet. Take a look at how you can go completely incognito online. Check out why toilet liners are a waste of time. This is why your buddies are all hopping on the crossfit bandwagon. Always on time? Here's a list of things only punctual people can appreciate. Number eight could not be more on point.
In teeny tiny news, these miniature animals couldn't be cuter.
OTHER PEOPLE'S BUSINESS: Kanye's Unhappy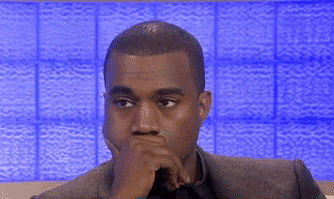 Kanye has some choice words for celebrity photographer Annie Leibovitz, who he says backed out of shooting their wedding the day before the nuptials. Find out where Katie Couric is getting married! Chris Martin certainly won his divorce -- check out his new bod. Sia enlisted all of her Twitter followers to write horrible Yelp reviews about her drycleaner. People have a lot of feelings about Kimye piercing North West's ears.
In baby rhino news, meet this adorable creature.
TWITTERATI
@michaelianblack: Somehow, in between this morning when I didn't look fat in this shirt and tonight, I ended up looking fat in this shirt.
@big_picture: Birthday celebrations around the world. Here's the King of #thailand's birthday boston.com/bigpicture/201 pic.twitter.com/8fU6XS4LHa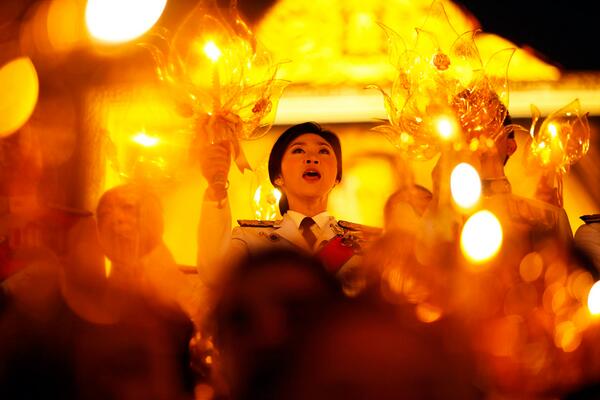 @michaelmuhney: I'm fresh out of the shower, Ella smells my head and says, "Daddy, your hair smells like roses & dandelions." #WRAPPEDaroundHERlittleFINGER
@SarahKSilverman: YOU'RE NOT REAL.
@HistoricalPics: The liner "Queen Elizabeth" bringing American troops into NY Harbor at the end of WWII, 1945 pic.twitter.com/2rAdZqPmdr

ONE MORE THING
These four lists will change your life.
Got something to add? Send tips/quips/quotes/stories/photos/events/scoops to Lauren Weber (lauren.weber@huffingtonpost.com). Follow us on Twitter (@LaurenWeberHP). Does somebody keep forwarding you this newsletter? Get your own copy. It's free! Sign up here.