For more than seven decades, Pat Leitner has gone in search of new experiences and new adventures. Her 77th birthday was no different: she celebrated by jumping out of a plane thousands of feet above the ground and soaring through the air.
"It was exhilarating... I wasn't nervous at all," said the Charlevoix, Mich. grandmother to 11, who went skydiving for the first time Saturday. "It's not something you can easily explain -- floating down it's peaceful and gorgeous… I'd do it again in a heartbeat." (Watch the video of Leitner skydiving from Up North Live above.)
Leitner planned the jump after she won a skydiving session at a fundraiser for a women and children's homeless shelter. A couple dozen well-wishers and family members joined Leitner and her son at Skydive Harbor Springs to celebrate her birthday, which was actually May 6 -- or as she put it, they came "just to watch this crazy lady jump out of a plane."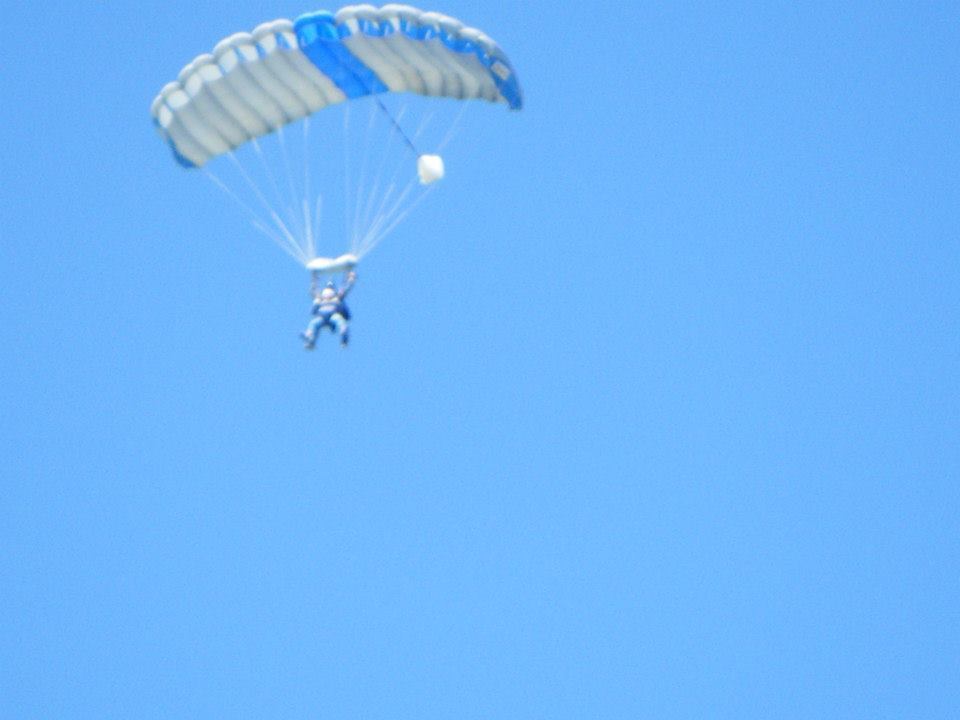 Courtesy Pat Leitner.
But Leitner is less "crazy" than independent and spirited, something she attributes to a long life of self-reliance as a single mother of three.
"I raised three kids on my own and I didn't have any family to call on," she said. "Back in the '60s, I was the oddball. [There weren't many] women who were divorced."
Leitner spoke of a time she applied for a job with a manager who eventually told her they couldn't hire divorced women because they were "unstable." She then rattled off a list of things she had done on her own, like sailing a sailboat, driving all over the country, home improvement projects like knocking down walls and hooking up a gas dryer, and working at places like social services and the sheriff's department, where she was one of few women. Though she accepts help from friends and family when necessary, she prides herself in doing as much as she can herself.
"You tell me I can't do something and I'll find a way to do it," she said. "I'm not afraid to try, I think that's always been my motto."
Leitner originally got the idea to skydive from 83-year-old Sally Bales, a friend who went on jumps when she was 70 and 80. The two women plan to go together in the future, though they won't wait until Bales is 90, Leitner quipped. And the plan for her 78th birthday? Leitner doesn't know yet, but said she'll "think of something."
"I'm not one to just sit home and twiddle my thumbs because of the age that I'm at."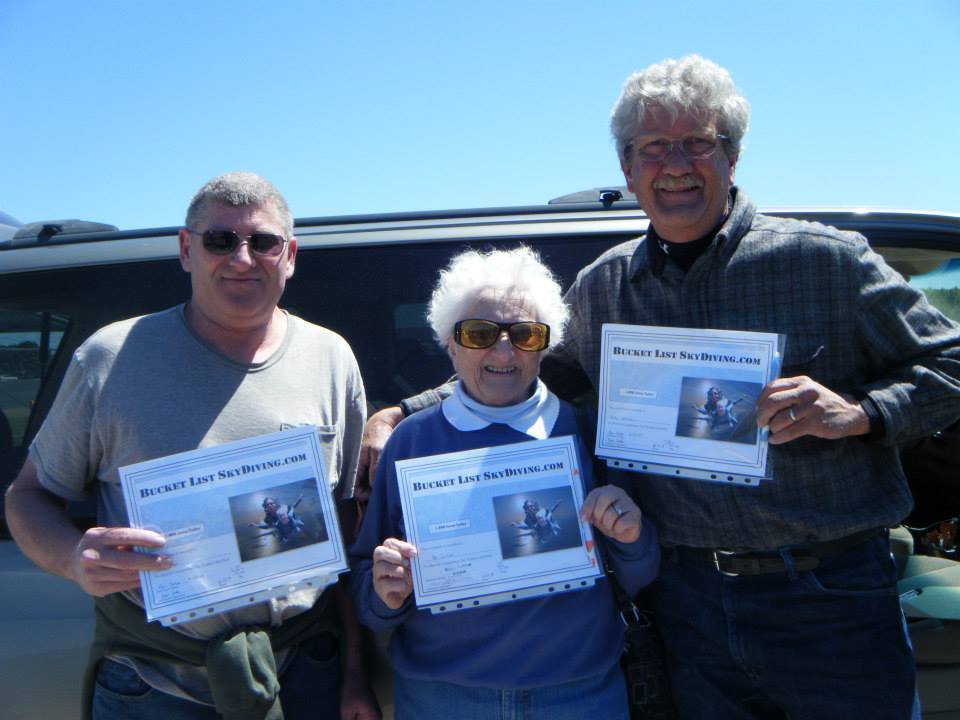 Courtesy Pat Leitner.
BEFORE YOU GO
PHOTO GALLERY
What Celebrities Learned From Their Grandparents