Big girls don't cry, but they see "Jersey Boys"? Walk like a man to check out Clint Eastwood's latest film, an adaptation of the popular jukebox musical about Frankie Valli and The Four Seasons? Oh what a night you'll have watching this flawed but entertaining film? We'll work on our puns, while you read about the four most effective parts of "Jersey Boys."
Duh, The Songs Are Amazing
Here are some of the hits Frankie Valli and The Four Seasons released between 1962 and 1974: "Sherry," "Big Girls Don't Cry," "Walk Like A Man," "Candy Girl," "Dawn (Go Away)," "Stay," "Ronnie," "Rag Doll," "Bye Bye Baby (Baby Goodbye)," "Let's Hang On!" "Working My Way Back To You," "Opus 17 (Don't You Worry 'bout Me)," "Beggin," "C'mon Marrianne," "December 1963 (Oh, What A Night)." Toss in Valli's solo hits, "Can't Take My Eyes Off You" and "My Eyes Adored You," and it's no wonder The Four Seasons were one of the biggest musical acts of all time. Eastwood's film -- written by Marshall Brickman and Rick Elice, who wrote the "Jersey Boys" musical -- eschews traditional song-and-dance numbers in favor of Valli (Broadway star John Lloyd Young) and his bandmates (Vincent Piazza, Erich Bergen and Michael Lomenda) performing the hits during live events and studio sessions. It's kind of disappointing, but also still great: If nothing else, "Jersey Boys" will make you dust off "The Very Best of Frankie Valli and the Four Seasons" upon arriving home.
Renée Marino Looks Like Tina Fey & Talks Like Marisa Tomei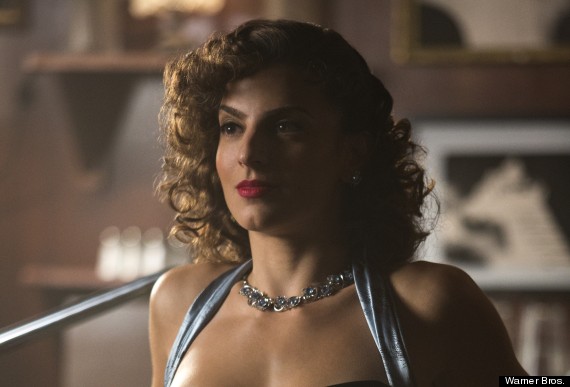 While the Four Seasons songs are mostly unimpeachable, "Jersey Boys" is not. It barely has more to say than an average episode of "Behind the Music" and Young's performance as Valli, a Tony winner on Broadway, loses something in its translation to film. Fortunately, some actors fare better, even without strong material. Piazza is a hoot, playing Four Seasons member Tommy DeVito as if he were the son Robert De Niro in "Goodfellas" never had with James Caan in "The Godfather." Then there's Renée Marino as Valli's first wife. The Broadway star -- who is basically Tina Fey's celebrity doppelganger -- is a scene-stealer, spouting swears and put-downs with aplomb. "Jersey Boys" pops whenever she's onscreen. If only Marino had more than a handful of moments.
Someone Plays Joe Pesci, And It's Hilarious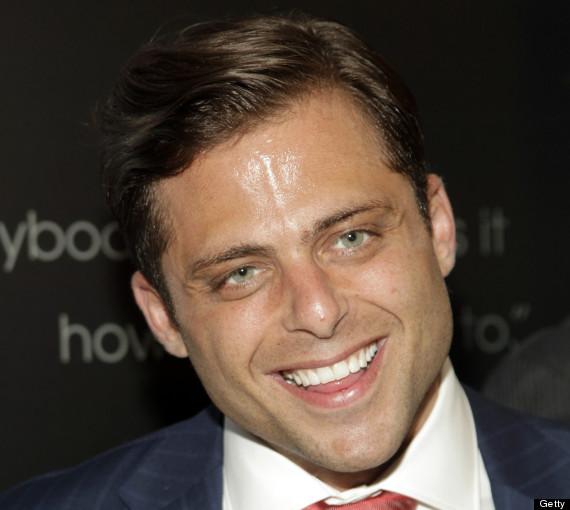 Random story: Joe Pesci -- the actual Joe Pesci -- helped bring Valli together with Bob Gaudio, the producer and writer of so many of The Four Seasons' hits. Joseph Russo (pictured above), best known as the bro who hit on Rashida Jones during the Harvest Festival episode of "Parks and Recreation," plays Pesci in "Jersey Boys." He's funny. Like a clown. He's there to amuse us.
The Closing Credits Are An Actual Song & Dance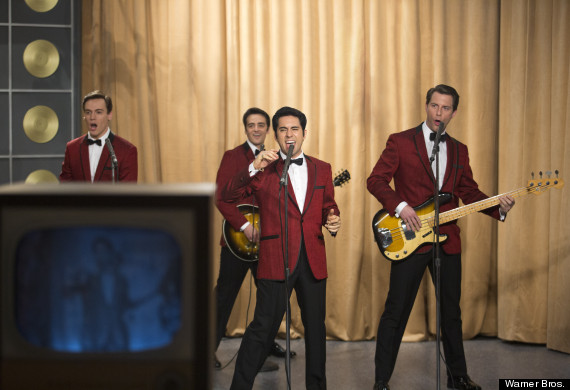 As with the superior "22 Jump Street," the best part of "Jersey Boys" happens in the closing credits: Eastwood stages the film's only song-and-dance number to "December 1963 (Oh What A Night)" and it's a sit up and cheer moment of pure joy. The entire cast is involved! Even that loan shark guy from the third act! If only the rest of "Jersey Boys" were as good as its credits.
BEFORE YOU GO
PHOTO GALLERY
Celebrity News & Photos