Five-year-old Zofeya has cancer. Her mom, photographer Noemi Dorgu chronicles their life with this disease on her blog, filled with gorgeous inspiring images.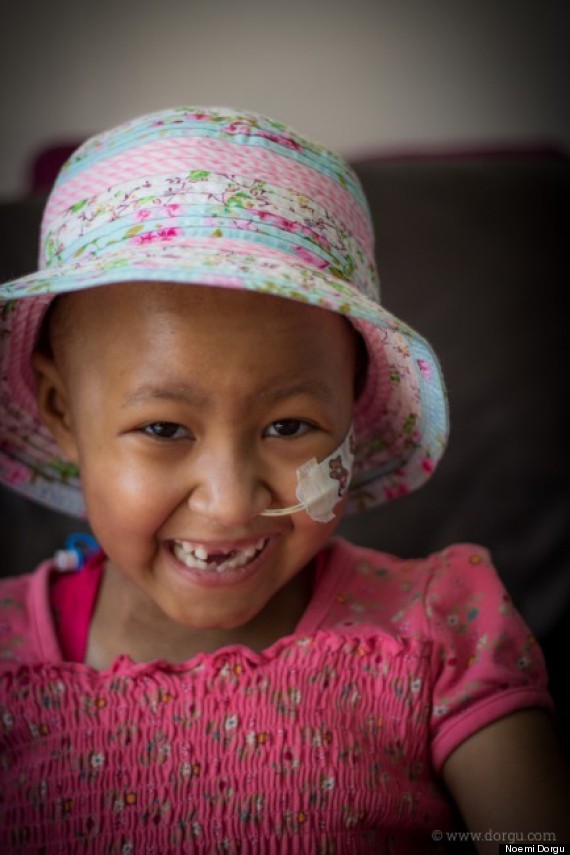 At age 4, Zofeya started bumping into objects. Her mother thought the little girl was just clumsy, but when Zofeya's condition worsened, doctors recommended an MRI. Noemi thought her daughter would be afraid in the large, scary tube.
"Little did I know, that this would be the last of my worries a few hours later," she told The Huffington Post in an email.
They diagnosed Zofeya with a brain tumor called medulloblastoma. She lost her high frequency hearing, and her hair from chemotherapy. Now, when Zofeya plays doctor with her teddy bears, they get cannulas and radiotherapy instead of bandages, mom told Baby Center last month. Instead of The 3 Little Pigs, at bedtime, Noemi and Zofeya read Mary's Got A Brain Tumor, to help her understand her disease.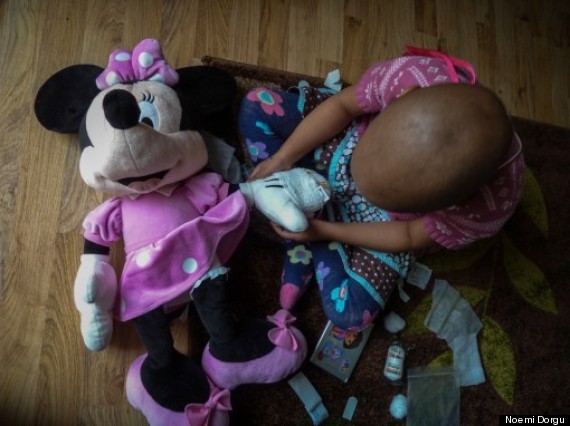 Over the last 10 months, the little girl has received 30 radiotherapy treatments, 38 General Anesthetics, 19 rounds of chemo, and two surgeries, among other procedures. But they aren't procedures to Zofeya. They're her "Beads of Courage." She has 358 literal beads lined up on a string -- each representing a form of treatment, hospital visit, or a time when she acted courageous. "Children have an amazing ability to be kids even through hardship and difficult treatment," Noemi says.
Shortly after the diagnosis, Noemi's brother, a web designer, offered to create a website so she could update friends and family. She intended to use the blog, called "Going through this together," to pass on information about Zofeya's treatment, but over time, the space became a place to express her emotions, too. When words weren't enough, she took photos, lots of them. "It's a language I find easier," mom said.
The photos, and seeing Zofeya's smile have pulled mom through it all. "There are really hard times, and sometimes it breaks your heart to see your child so very sick, but they will not lose their childhood and innocence," she said. "They're stronger than that."
Zofeya is currently on her fifth chemo cycle of eight, and doctors hope to finish her active treatment in September 2014.
BEFORE YOU GO