Garfield turns 36 today. In his honor, here are the best lasagna recipes. This is THE MORNING EMAIL for Thursday, June 19, 2014.
The Scuttlebutt
TOP STORIES
CALLS GROW FOR IRAQ'S AL-MALIKI TO GET THE BOOT
"There's a growing chorus -- both in Washington and in the Arab world -- that Iraqi Prime Minister Nuri al-Maliki has to go if there's any hope of unifying Iraq as Islamic militants advance south toward Baghdad." Oil prices are sky-rocketing across the world as a result of dwindling supply. Iraq has asked the U.S. for airstrikes. And ISIS has taken the time to list its atrocities online. [CNN]
HUFFPOST INVESTIGATES EXPLOITATIVE HOSPICE CARE
"Nearly half of all Medicare patients who die now do so as a hospice patient — twice as many as in 2000, government data shows. But mounting evidence indicates that many providers are imperiling the health of patients in a drive to boost revenues and enroll more people, an investigation by The Huffington Post found." Check the map to see if a hospice near you is one of the 866 that have not been inspected in the last six years. [HuffPost]
FORGET ABOUT MAJORITY WHIP...WHAT ABOUT THE SPEAKER SLOT?
"One week after Rep. Eric Cantor (R-Va.) lost his Republican primary election, setting off a mad dash for his job as House Majority Leader, one thing has become clear: The real challenge for GOP lawmakers won't be replacing Cantor, but agreeing on who gets another top job opening up in the party's leadership." Here's who you need to look out for in the leadership shuffle. [HuffPost]
STATESIDE: How Is This Guy Still on Payroll???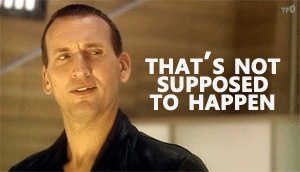 The head of the Phoenix VA health care system is still getting paid after being fired four weeks ago. The Boston Bomber's lawyers want to move the trial to D.C. as they believe it would be near-impossible to pick an impartial jury in Boston. Rupert Murdoch came out in favor of immigration yesterday. A TV reporter was robbed while she was doing an on-air report on robbery. A twister wreaked havoc in South Dakota yesterday. This Chinese millionaire is throwing a $1 million dollar lunch for the homeless of NYC's Central Park. Two men were arrested in Texas for suspected terrorist activities in Syria and Iraq. And the teen stowaway who survived flying to Hawaii gave his first interview yesterday.
In yoga news, this cat is quite the contortionist.
INTERNATIONAL INTRIGUE: Syrian Crisis Continues to Worsen
The number of refugees from the Syria crisis hit a shocking milestone. Spain officially has a new king. Nine are missing after a second boat capsized off the Malaysian coast. And separatist fighters continued to battle Ukrainian troops after refusing a truce.
In board game news, cats love monopoly, too.
BUY! SELL! BUY! Is 3D Worth It?

Amazon's new smartphone is how much? American Apparel's board just fired Dov Charney, its CEO and founder. Here are five takeaways from the Fed's decision to leave interest rates unchanged. Facebook went down globally yesterday. This is how grocery stores trick you into spending more money. Here's why people keep buying GM. Check out these little-known facts about Dunkin' Donuts. The definition of craft beer as you know it is about to change. [Image via TechCrunch]
In everybody loves watermelon news, watch this koi chow down.
SCOUTING REPORT: Just Change the Name Already
The Redskins believe they "will prevail" despite their trademark cancellation. A minor league hockey team is burying people alive in order to sell tickets. Congrats go to Clayton Kershaw for throwing his first no-hitter. Here are all the questions we still have after the NBA finals. See if you can spot what's wrong with this Sports Illustrated cover. Cameroon players took their loss real well -- headbutting is always a good go-to. And an eleven year old is playing in the U.S. Women's Open.
In breaking the internet news, here's an ad with both selfies and cats.
CULTURE CATCH-UP: The Chinese Love 'Em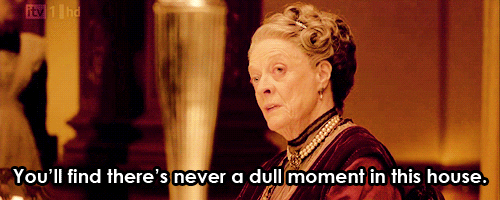 Guess which BBC show China can't get enough of? The "Game of Thrones"/"Brady Bunch" theme song hybrid is magical. The (real) Queen of England is headed to the "Game of Thrones" set. The next installment of the "Bourne" franchise won't be here for a while. This is pretty much the worst movie poster ever, and it's hard to make Emma Stone and Colin Firth look bad.
In you've been doing it wrong news, here's how you should cut mango.
LIVIN': Decisions Are Hard
Pro/con lists not doing it for you? Take a look at these scientifically proven ways to make better decisions. This app makes it look like you're reading The New York Times when your boss walks by. Make sure you're on the lookout for these mystery disease symptoms. Scientists have finally discovered why your headphones knot up after just five minutes in your bag. And welcome new nightmares: fish-eating spiders exist.
In fixer-upper news, duct tape works on everything, even cars.
OTHER PEOPLE'S BUSINESS: He's Taken =(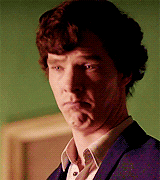 Ladies of Tumblr, we're so very sorry: Benedict Cumberbatch is taken. Of course Kim Kardashian broke out a rope dress for a Cannes yacht party. Olivia Wilde talks her upcoming nude scene. Cameron Diaz is white-hot on the red carpet. And Kim Kardashian now has a mobile app called Hollywood.
In weird news, here are the craziest museums you haven't been to.
TWITTERATI
@tommylondon: Hey @rickspringfield I saw Jessie's girl the other day. You really dodged a f****** bullet pal. She looks like s***. #JessieCanHaveHer
@LIFE: 'Movement Itself': Gorgeous Color Photos of Stravinsky-Inspired Ballets (Gjon Mili) | ti.me/1vzUQJQ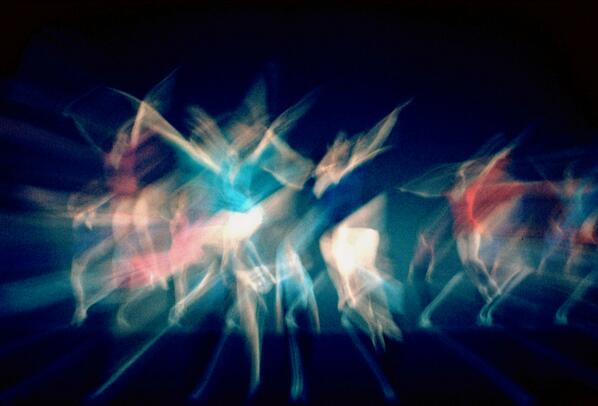 @wizkhalifa: Acting like your somebody your not has to really succ.
Luccily I dont have those problems.
@Ruth_A_Buzzi: The world isn't getting worse and worse. It's just that news coverage is getting better and better.
@HistoryInPics: The famous Hollywood sign, which originally said 'Hollywoodland'. The last four letters were removed in 1949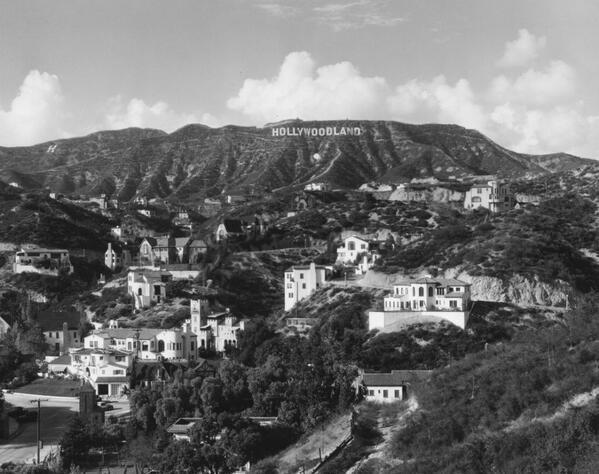 ONE MORE THING
Here's the one exercise Victoria's Secret angels swear by.
Got something to add? Send tips/quips/quotes/stories/photos/events/scoops to Lauren Weber (lauren.weber@huffingtonpost.com). Follow us on Twitter (@LaurenWeberHP). Does somebody keep forwarding you this newsletter? Get your own copy. It's free! Sign up here.