 At the unveiling of Amazon's new smartphone on Wednesday, founder and CEO Jeff Bezos touted the many innovations he claimed the phone delivers: Its ability to display images with 3D depth. Its ability to identify any object at which you point the camera. Its ability to scroll through text with just a tilt of the phone.
But there's one Fire Phone feature that Bezos didn't mention even once during Amazon's 1-hour-and-30-minute presentation: Amazon's phone has the ability to make phone calls.
The omission underscores the extent to which the smartphone has become more of a go-to device for managing our lives and less of a, you know, phone. A Pew Research survey last year found that making phone calls is a decreasingly important activity for cell-phone owners. The survey found that a majority of U.S. adults who own cell phones use their phones to send and receive text messages, access the Internet and read and respond to email. (Pew didn't publish the percentage of cell owners who make phone calls.)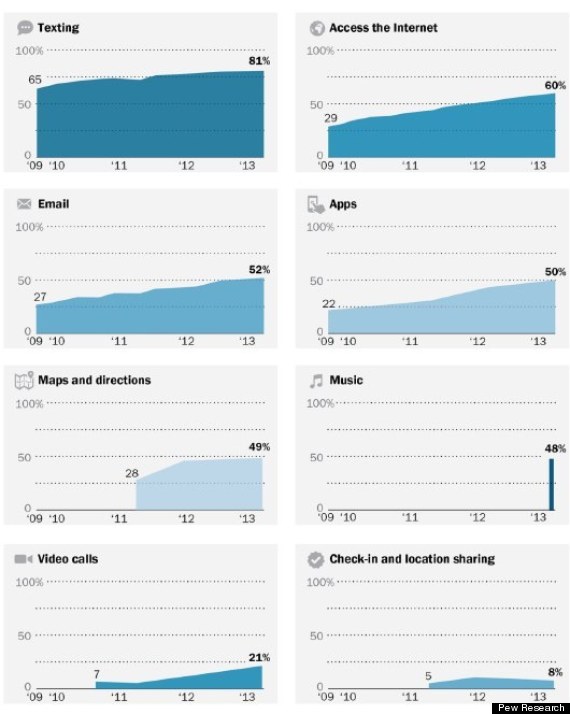 More and more we're using our phone to do anything but make phone calls, according to Pew Research.
So irrelevant is the phone's calling ability that Bezos spent more time touting seemingly less-important details of the Fire Phone, such as its aluminum buttons ("three times as precise as the buttons that others often use") or the size of its display ("the perfect size for one-handed use"), instead of discussing the Fire Phone's ability to do the one thing that makes a phone a phone.
"I haven't made a phone call on my phone in a long time," Bezos told New York Times writer Farhad Manjoo after the press conference. "But I know people still make phone calls."
If you were sharp-eyed enough, you could've spotted a little phone icon on the Fire Phone's screen during the press conference. So yes, it does make phone calls.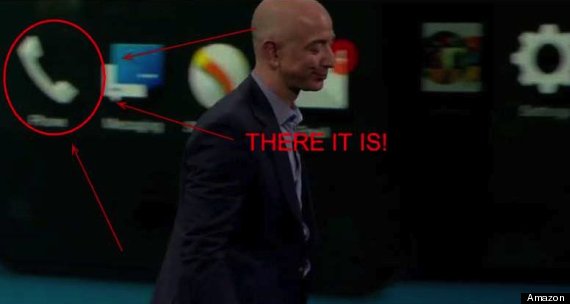 Only at the end of the event did Bezos allude to the fact that, yes, this thing makes phone calls, when he announced that AT&T would be the exclusive carrier for the new phone.
Compare Bezos' presentation to that of Steve Jobs' in 2007, when the late Apple CEO introduced the iPhone for the first time. Jobs made sure to demonstrate the phone's call-making ability by prank-calling a Starbucks in San Francisco and jokingly asking for 4,000 lattes.
Three years later, Apple faced a major PR crisis when it was discovered that the new iPhone 4 dropped calls when the phone was held in a certain way -- proving that a phone's ability to make calls was still very important to consumers, at least back in 2010.