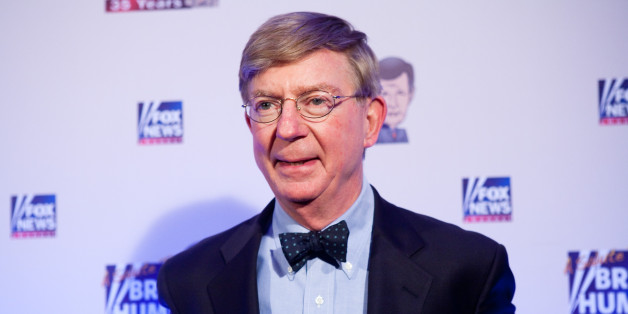 The Chicago Tribune chose not to publish George Will's sexual assault column after deeming it "misguided and insensitive," according to Media Matters.
The Fox News contributor and Washington Post columnist sparked outrage earlier this month when he wrote in a syndicated column that being a rape victim was a "coveted status" on college campuses. The piece ran in many newspapers nationwide. On Thursday, the St. Louis Post-Dispatch apologized for publishing the piece, calling it "offensive and inaccurate," and told its readers that they would no longer run Will's syndicated column.
The Chicago Tribune told Media Matters Friday that while they occasionally run Will's column, they consciously chose to pass on this one after reading it.
"I thought the column was misguided and insensitive," the Tribune's editorial page editor Bruce Dold said. "We didn't publish it. Marcia Lythcott, the Op-Ed editor, made that decision and it was the right call."
Since the column first ran, the Washington Post has taken a beating from women's rights group and readers who feel Will should be fired for his incendiary comments. Will has responded to some of the backlash against his column, and the Washington Post continues to stand by Will, claiming that his piece was "within the realm of legitimate debate."