Lady the pit bull recently got a short furlough from the Northern Virginia animal shelter where she's been living for the last couple of months.
As you can see, that taste of freedom is very, very sweet, and a little bit messy on the nose:
Starting in April, dozens of dogs from the Fairfax County Animal Shelter have enjoyed short-term, often delicious adventures, as part of what the open access municipal shelter is calling its "Power Hour" program.
Power Hour dogs get taken out by screened volunteers for an hour, or a few, on some sort of pleasurable outing. One dog got to leap around an equestrian cross-country course.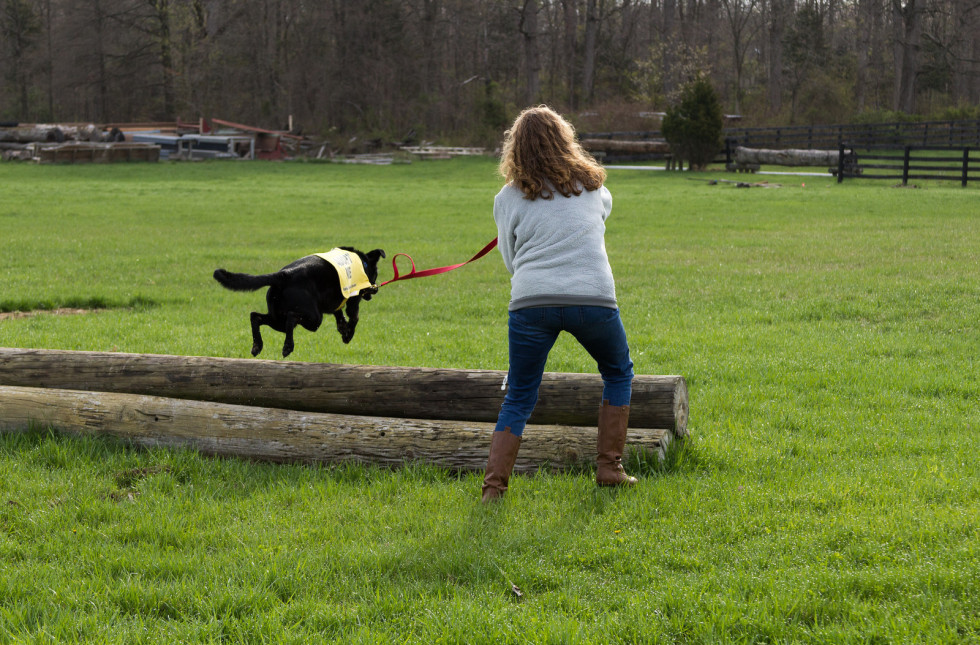 Another, whose hiking date was put on hold due to weather, got his first-ever drive-through McDonald's hamburger. Which, clearly, he loved -- if maybe not quite as much, or as messily, as Lady with her ice cream.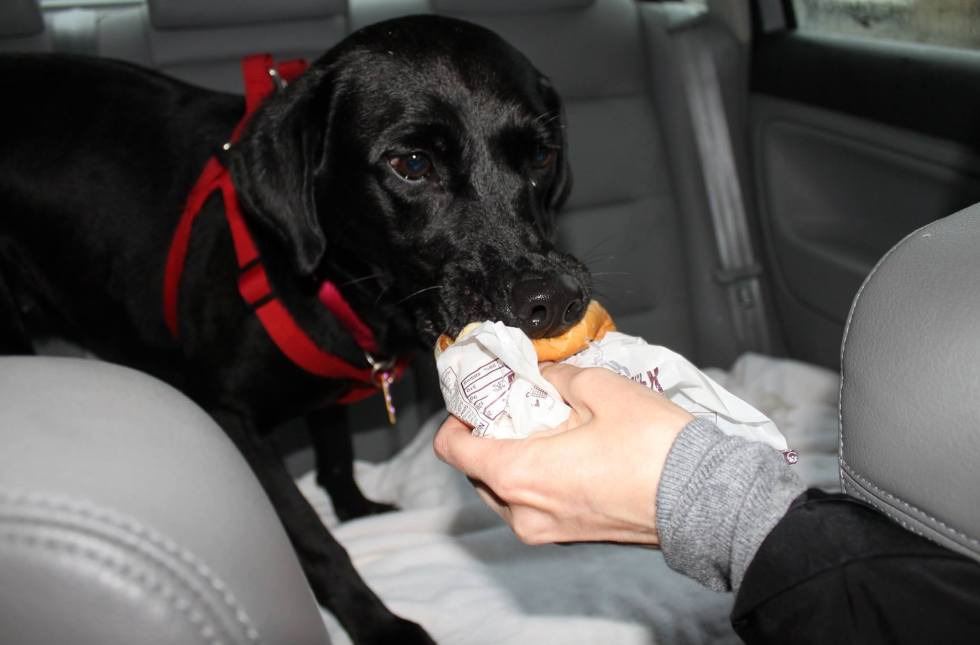 "The dog had a blast and for that hour, he just got to be a normal dog," says Kristen Auerbach, FCAC's spokesperson, "He was adopted a day or two later and we shared with his new family that he really likes hamburgers and rides in the rain!"
Indeed, a lot of dogs end up adopted quickly after their jaunts, which are meant to help socialize the dogs and -- those "adopt me" vests aren't there for nothing -- to get the pups some exposure to families who might want to take them home for good, as well as just to give them a fun respite from shelter life.
"We found that even just an hour out of the shelter has amazing therapeutic effects on the dogs. They come back and all of the stress behaviors like pulling on the leash and jumping around frantically have just disappeared," Auerbach says.
There are some rules: Power Hours don't take place in dog parks, schools or other potentially overwhelming environments; and the volunteers do need to take pictures and videos that can be shared on the shelter's Facebook page. Beyond that, the main directive is to go out and have a really good time, if but briefly.
"The word that most accurately describes a shelter dog after an outing is 'fulfilled,'" says Auerbach. "The payoff is huge. It can be hard for the fosters to bring them back, but usually after they see how happy the dog is, they feel better about it."
Lady -- who was given up to FCAS after her owner had a baby -- is "desperate to bond with a special person," Auerbach says. "She can't wait to go on countless adventures with them."
Do you know a special dog who loves ice cream and hamburgers? Want to tell us about an animal shelter with an innovative adoption program? Get in touch with any animal story at arin.greenwood@huffingtonpost.com