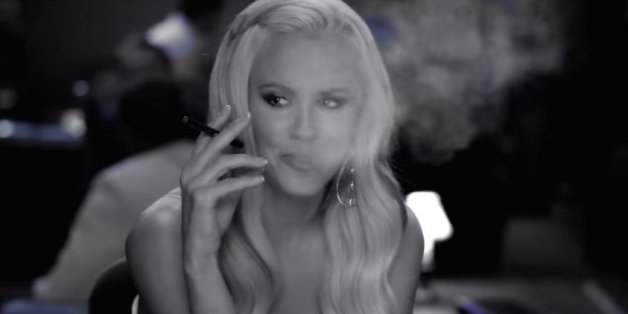 "The View" host Jenny McCarthy has once again found herself a part of a battle over Americans and their health. This time, the target is e-cigarettes.
The e-cigarette business has been booming, and McCarthy is the prominent face of an ad campaign by Blu E-Cigs. In one ad, she extols the virtues of the device while chatting to a hunky man in a club. "I can have my Blu without scaring that special someone away," she says.
On Friday, Politico wrote about a recent Senate hearing that dealt with the potential for minors to be lured into trying e-cigarettes. A McCarthy ad was prominently discussed:
Sen. Richard Blumenthal on Wednesday held up an image of the former Playboy model smiling, holding an e-cigarette gently in her hand and blowing a plume of vapor as an example of Big Tobacco's return to using sex, celebrity and glamor to get teens to try nicotine.

"Of course there is some confusion," said Jason Healy, president of Blu eCigs. "In order to defeat tobacco and cigarettes, we have to appeal to smokers."
McCarthy is, of course, better known for her outspoken views on the vaccination of children, which many have condemned as a danger to public health. Recently, she claimed she was not "anti-vaccine," prompting a round of skeptical responses.
Read the full Politico story here.