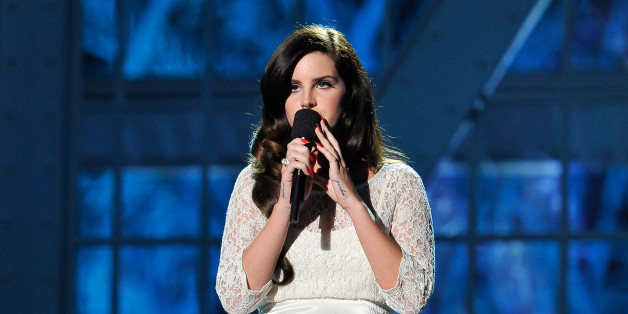 Last week, The Guardian published a controversial interview with Lana Del Rey in which she told reporter Tim Jonze, "I wish I were dead already." Now, in a series of tweets that have since been deleted, Del Rey wrote that she "regrets trusting" the British outlet.
MTV took a screenshot of the tweets before Del Rey took them down: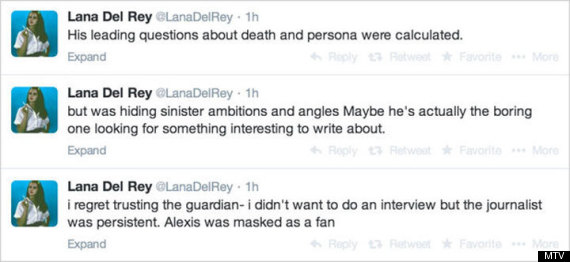 Jonze responded to her comments on Twitter:
I did an interview with @LanaDelRey. She was great: honest & open. Now she's making out I twisted her words when actually I clarified (1/2)

— Tim Jonze (@timjonze) June 19, 2014
...with her everything she said. So either she lied to me or she's lying to her fans now. (2/2)

— Tim Jonze (@timjonze) June 19, 2014
He then published a response on The Guardian's website, claiming he was berated by Lana Del Rey fans for his story and that the interview in question lasted for 70 minutes. The Guardian has made the audio recording of their original conversation public. Listen below via Soundcloud.
BEFORE YOU GO
PHOTO GALLERY
Celebrities Hide From Paparazzi