We'll be the first to admit that we take our summertime fun very seriously. And that means we're already making our warm-weather bucket list: From going to the pool to experiencing new nightlife to taking advantage of every last ray of sun, we want to do it all.
So what better place to check off all of these items than in the one and only Las Vegas?
We've partnered with our friends in Las Vegas to count down all of the reasons why Vegas + summer = a match made in heaven.
1. Two words: pool parties


Image via Giphy
Whether you're lounging at the legendary Wet Republic ultra pool at MGM Grand or swimming with the sharks at The Golden Nugget, there's no shortage of ways for you to splash around in the sun.
2. Seriously, you never have to leave the pool for anything.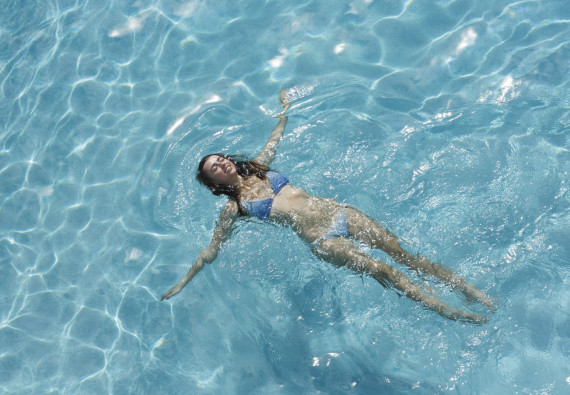 Buena Vista Images
Some hotels -- Caesars Palace, the Tropicana Resort and Casino -- take their daytime pool situation to a whole new level.
3. You can picnic every day and every night.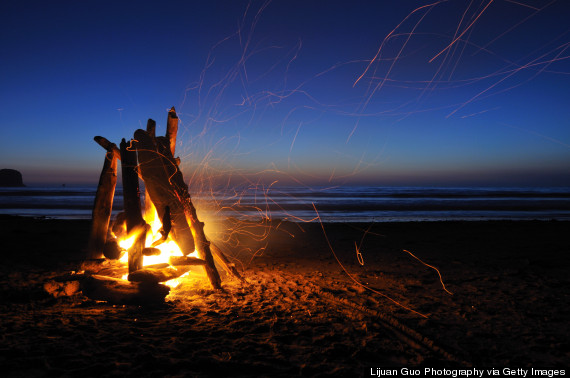 Image via Getty Images
If you are jonesing for a little R&R, Downtown Grand's PICNIC will bring you back to those days of fire pits and checkered blankets.
4. Being lazy and a little gluttonous is considered a virtue.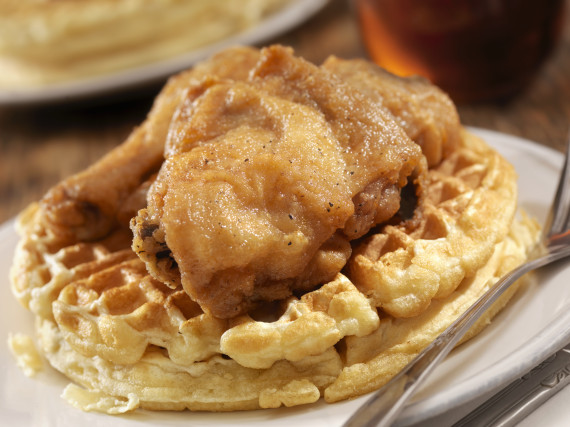 Lauri Patterson via Getty Images
Have a good time but leave all of the rules behind. Try Simon Restaurant and Lounge at Palms Place, where brunch means a Bloody Mary buffet, champagne bar, chicken fried chicken, sushi and even a "junk food plate."
5. You get all of the sun without any of the sticky humidity.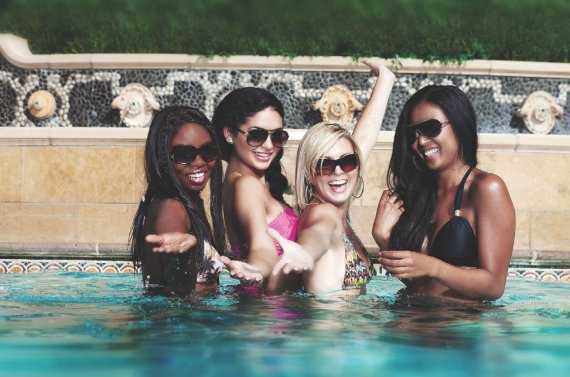 Las Vegas Convention and Visitors Authority
We'll just leave you with the current forecast.
6. You can go to the beach ... even if you're nowhere near an ocean.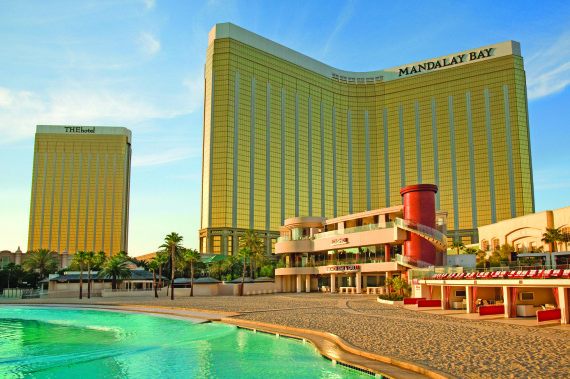 Las Vegas Convention and Visitors Authority
Mandalay Bay Hotel & Casino boasts 2,700 tons of real sand and a 1.6 million gallon wave pool.
7. Relaxing is mandatory.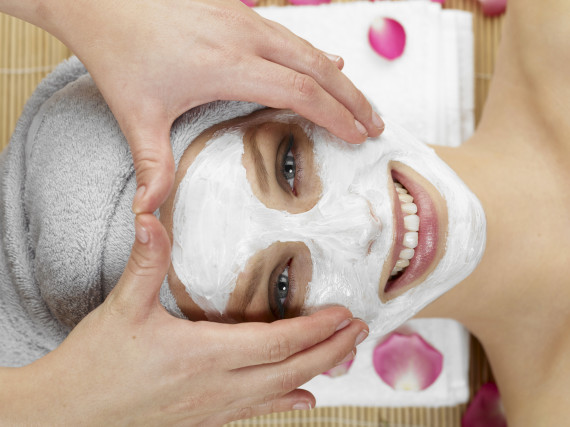 Westend61 via Getty Images
If you're not kicking back, you're doing it so, so wrong. The amount (and sheer variety) of spa treatments is staggering: there are over 45 luxury spas located in the resorts, and you can get anything from a snakeskin pedicure (Vdara Hotel & Spa) to a stint in an Arctic ice room where there is ACTUAL FALLING SNOW (Qua Bath & Spa at Caesars Palace) to a diamond-dust facial (Mandarin Oriental), which exists because summer is for being fancy.
8. You don't have to go very far to get the Most. Refreshing. Summer. Drinks. Ever.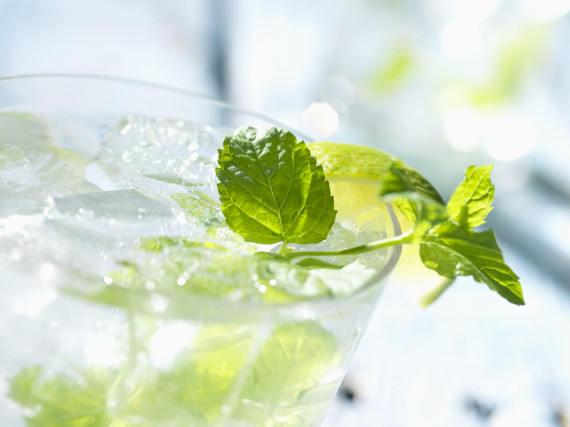 Lauri Patterson via Getty Images
Vegas is quickly solidifying its position as a hotbed for mixology. Check out the leather-bound cocktail menu at Monte Carlo's Hit Bar and Lounge or some oldie-but-goodies at Cosmopolitan's Vesper Bar.
Oh, and the food is nothing to overlook, either: four AAA Five Diamond ratings can't be wrong. (That would be Restaurant Guy Savoy at Caesars Palace, Joël Robuchon at MGM Grand, and Picasso and Le Cirque at Bellagio, if you're keeping score at home.)
9. You can totally channel your inner child.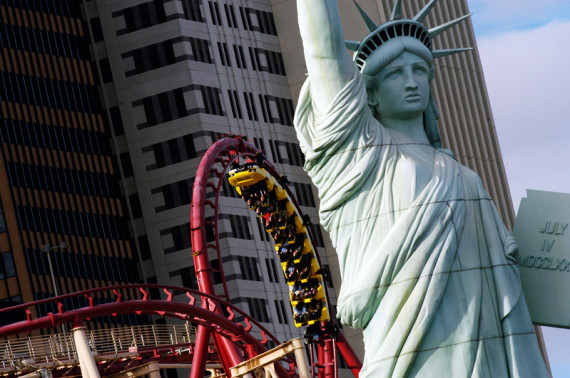 Samaruddin Stewart via AOL
Rollercoasters and ferris wheels, anyone?
10. And lest we forget, you can enjoy a star for all seasons...


Image via Giphy
MISS BRITNEY SPEARS, you guys (Planet Hollywood Resort & Casino). And if that's not your speed, there's always Bruno Mars (The Cosmopolitan), Olivia Newton John (The Flamingo), Guns N' Roses (Hard Rock Hotel & Casino) and comedy talent for days.
Now, what's your excuse? Get out there!