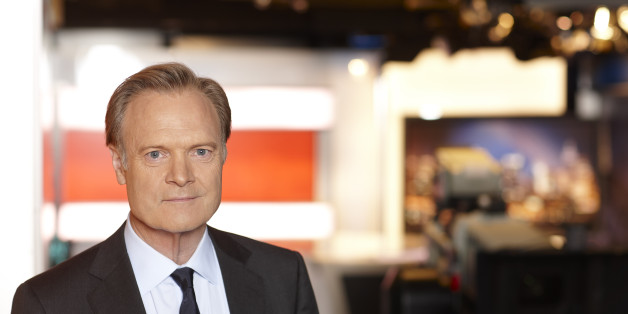 In a new interview with the Daily Beast, Lawrence O'Donnell said he feels "lucky to be alive" after a car accident that has kept him off the air for months.
O'Donnell was on vacation with his older brother in the British Virgin Islands when an oncoming car hit their taxi in April. The MSNBC host broke his hip in several places and sustained other wounds to his legs. He opened up about the accident and his recovery to the Daily Beast, saying that he needed surgical nails to repair his hip and he has been learning how to walk again in a swimming pool in physical therapy.
He appeared on Rachel Maddow's show Thursday night and said he will return to host "The Last Word" on Monday.
O'Donnell told the Daily Beast that the experience has changed him. He said after the accident, for example, he couldn't handle any bad news and became overwhelmed when he turned the television on for the first time in weeks.
"I became one of those people who I've met from time to time who say they don't watch the news," he said. "Too many bad stories. I never understood those people. Now I get them completely."
O'Donnell told Maddow Thursday that he's "not up to date" on anything besides the fact that the Iraq War is over. "Lawrence O'Donnell, I'm not going to spoil the surprise for you," Maddow said, smiling.