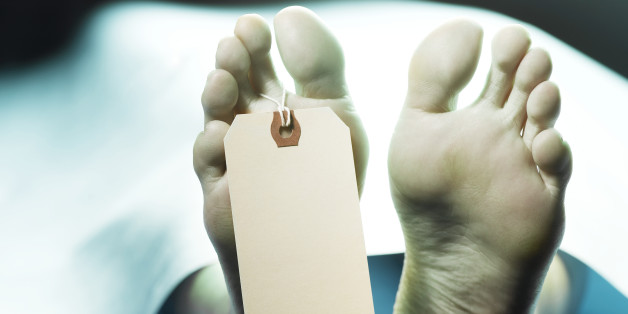 A morgue in Western Australia wasn't able to accept a man's body because the corpse weighed 440 pounds.
From the Sydney Morning Herald:
Joanne Cummings, the co-owner of Pilbara Funeral Services in Port Hedland, said the Hedland Health Campus had refused to take the bodies of two large people in the past year after claiming it did not have the equipment to accept bodies of such size.

Ms Cummings said the latest incident occurred on Wednesday last week, when she was forced to drive two hours home with a 200 kilogram body in her car before alternative arrangements could be made to store the body.
"It's a load of crap … I could probably put a baby elephant in one of those fridges and it'd fit through the door, and they're refusing entry for a human being," Cummings told the North West Telegraph.
Elephant calves typically weigh between 198 and 265 lb, according to the African Elephant Specialist Group.
In a statement obtained by the Australian Broadcasting Corporation, Western Australia Country Health Service Regional Director Ron Wynn said the facility is investing in new equipment that can handle bodies that weigh up to 660 pounds, but currently the facility can only transport and store corpses that weight 330 pounds or less.
"It's imperative that at all times a deceased person is treated with the utmost care and respect and viewings are arranged so as not to cause distress and inconvenience to grieving families," Wynn said. "We endeavor to do this in all WA Country Service hospitals."
Like Us On Facebook |

Follow Us On Twitter |

Contact The Author