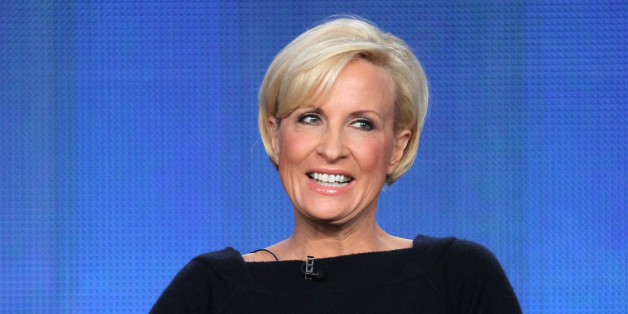 Three leading women in morning television have nabbed a very important interview.
CBS News' Norah O'Donnell, CNN's Kate Bolduan and MSNBC's Mika Brzezinski will each interview President Obama on Friday. Brzezinski's interview will air Monday morning on "Morning Joe." Portions of O'Donnell and Bolduan's interviews will air Friday night on "CBS Evening News" and CNN, respectively, with the full interviews to come Monday morning.
.@NorahODonnell will interview Pres. Obama this afternoon. Watch excerpts on @CBSEveningNews tonight, & full intvw Mon. on @CBSThisMorning.

— CBS This Morning (@CBSThisMorning) June 20, 2014
I'm sitting down with Pres Obama today. We'll have the full intvw here on @NewDay Monday.

— Kate Bolduan (@KateBolduan) June 20, 2014
I'm going one-on-one with President Obama—tune in Monday at 6amET to see the full interview!

— morningmika (@morningmika) June 20, 2014
Obama will sit down with Brzezinski to "discuss news of the day and preview Monday's White House Summit on Working Families," the network said in a news release. The upcoming White House event aims to spark conversation about increasing the nation's support for working families.
Just your avg Friday afternoon... interviewing Pres.@BarackObama! @morningmika, @NorahODonnell & @KateBolduan #NewDay pic.twitter.com/eH9QWQXcsq

— New Day (@NewDay) June 20, 2014