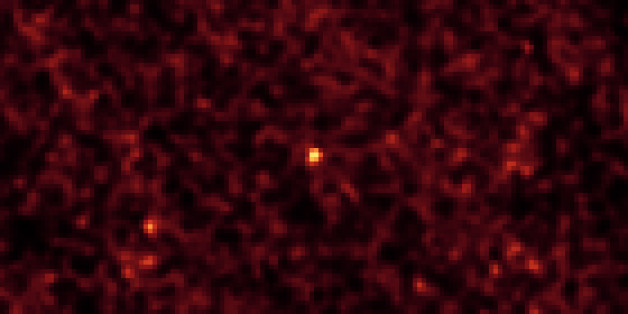 CAPE CANAVERAL Fla. (Reuters) - NASA is considering relocating a small asteroid that buzzed Earth three years ago into a high orbit around the moon when it returns in 2024, officials said on Thursday.
The asteroid, known as 2011 MD, is among nine candidates on NASA's potential relocation list. Once an asteroid is robotically repositioned about 46,600 miles (75,000 km) above the lunar surface, NASA wants to send astronauts to visit it and collect samples. The initiative is intended to test technologies and equipment needed for an eventual human expedition to Mars.
Newly completed surveys with NASA's infrared Spitzer space telescope show 2011 MD is about 20 feet (6 meters) in diameter, roughly the size of a delivery truck.
"You might actually be able to put this asteroid into your garage at home," astronomer David Trilling, with Northern Arizona University in Flagstaff, told reporters on a conference call.
The asteroid, discovered in 2011, is about one-third as dense as solid rock and has a mass of about 100 tons. Scientists suspect it actually may be a pile of boulders, bound together by gravity and other forces. Or, it could be one massive boulder surrounded by smaller pebbles and dust. Either scenario is unexpected.
"Traditionally, people thought that small asteroids like 2011 MD are just single pieces of rock or single boulders floating in space," said Trilling, who co-authored a study on 2011 MD published on Thursday in The Astrophysical Journal Letters.
NASA has found about 11,000 asteroids that orbit near Earth and is adding about 100 asteroids per month to the list. So far, nine asteroids are believed to be suitably positioned for a robotic rendezvous and capture between about 2020 and 2024.
Another option is to pluck a boulder off a large asteroid and reposition just that piece into the lunar orbit. Either initiative is expected to cost about $1.25 billion, NASA said.
Also Thursday, NASA selected 18 asteroid mission concepts and technology proposals for six-month study contracts totaling $4.9 million. Winning companies include aerospace giants Boeing and Lockheed Martin, and startups, such as Deep Space Industries and Planetary Resources Development Corp, both of which are developing businesses to mine asteroids.
(Editing by Jonathan Oatis)
BEFORE YOU GO
PHOTO GALLERY
Astounding asteroid craters