It's Friday, it's hot, and you need these recipes for boozy slushies. You're so very welcome. This is THE MORNING EMAIL for Friday, June 20, 2014.
The Scuttlebutt
TOP STORIES
SCOTT WALKER ALLEGEDLY INVOLVED IN 'CRIMINAL SCHEME'
"Prosecutors allege that Wisconsin Gov. Scott Walker (R) was at the center of a criminal conspiracy to illegally coordinate the activities of independent conservative groups during recall elections in his state in 2011 and 2012, according to documents released Thursday and first reported on by the Milwaukee Journal Sentinel." Read the case documents here. And here's how the state of Wisconsin believes the law was broken, in one chart. [HuffPost]
MEET THE 300 'U.S. ADVISERS' HEADED TO IRAQ
"They are high-ranking officers. They are Navy SEALs and Army Rangers, said retired Marine Sgt. Adam Banotai. Banotai, who scrapped through the brutal battle for Fallujah during the Iraq war, thinks the term 'adviser' is misplaced. 'It is political semantics,' he said. 'We are calling them adviser now...instead of combat troops or boots on the ground. They are the most elite fighters we have,' he added. 'So, if they aren't going to be combat troops -- I'm not quite sure who the president is going to refer to as combat troops.'" One million Iraqis have fled their homes since ISIS began its attacks. Here's who might replace Iraqi Prime Minister Nuri al-Maliki if he resigns. [CNN]
OVER 75 CDC WORKERS POSSIBLY EXPOSED TO ANTHRAX
"As many as 75 scientists and staff in U.S. government laboratories in Atlanta may have been exposed to live anthrax bacteria after researchers failed to follow safety procedures, prompting an investigation by federal authorities." No employees have shown symptoms so far, but they can take from seven days to eight weeks to appear. [Reuters]
STATESIDE: MA Raising Minimum Wage

Massachusetts governor Deval Patrick is expected to sign into law legislation raising the minimum wage to $11 an hour by 2017. Kevin McCarthy won the Majority leader spot in the House easily yesterday, while Steve Scalise (R-La) won Majority Whip. President Obama is set to expand the rights of same-sex couples. The Central Park Five have reached a settlement for their time behind bars. Here's where all the alcohol and drug arrests were made at the nation's top party school. These Illinois nuns are fighting to remove the strip club next door to their convent. And if the 2016 race were tomorrow, guess who'd be the GOP frontrunner?
In dog-eat-dog news, we're all about bring your dog to work day.
INTERNATIONAL INTRIGUE: Too Many Displaced
Over 50 million people are displaced worldwide, which is the highest number since World War II according to the U.N. A Syrian car bombing killed 34 people and wounded dozens more. A Palestinian teen was killed in the search for the three missing Israeli teens who are believed to have been kidnapped by Hamas. Great Britain policeman couldn't believe what they found after pulling over this man for going over 100 mph.
In cat hug news, watch this feline welcome her owner home from his military service.
BUY! SELL! BUY! It's Coming

Apple's iWatch production starts in July, with a launch potentially coming as early as October. Here's what it's rumored to look like. The kill switch on the iPhone is already working, as the number of iPhone thefts has decreased since the feature was introduced. The political intelligence business, under increasing regulatory scrutiny and the public microscope, is transforming. Irish pharmaceutical company Shire rejected another offer from AbbVie, this one worth $46 billion. [Image via Forbes]
In prank war news, this dandelion trick is one for the ages.
SCOUTING REPORT: Striker Down for the Count
Bad news bears: a strained left hamstring will force star U.S. forward Jozy Altidore to miss Sunday's game against Portugal. You have to hear the entire city of Santiago ERUPT after Chile beat Spain. Have a few billion lying around? The Buffalo Bills are on the market. And Billy Hamilton made a stupendous catch.
In baby animal news, here are some, well, baby animals.
CULTURE CATCH-UP: Queen B Has A TV Show Stop the presses: Beyonce's getting a weekly TV series on HBO. Is Chelsea Handler's move to Netflix the right one? Photos of Universal Studio's' real-life Diagon Alley are here, and we are once again so very, very disappointed an owl never came for us. And Carmen Electra's music video gives Paris Hilton and Heidi Montag a run for their money.
In bear cub news, these two are getting ready to go back into the wild.
LIVIN': Midwest Is Best
Pantene's ad about women over-apologizing could not be more on point. This might be summer's new most flattering trend. People are losing it after Stockton, California police posted a mugshot of a very handsome criminal. This couple brings new meaning to the phrase "unconditional love." Midwest is best: this proves it. Fifty ways to leave your lover: These creative breakup ideas are almost OK. Almost. And this is what happens when you wear a suit of mentos and drop into a vat of diet coke.
In forget the sequins news, this teen went to prom in a burlap sack to raise money for charity.
OTHER PEOPLE'S BUSINESS: She's Just the Best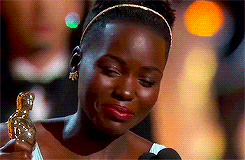 Lupita Nyong'o's Vogue cover could not be any more beautiful. What happened to Katy Perry's eyebrows?!? Kourtney Kardashian's itsy-bitsy baby bump is adorable. Looks like there will be a happy ending for Michael Douglas and Catherine Zeta-Jones. Taylor Swift's new kitten is perfect. Jennifer Hudson's weight loss transformation continues as evidenced by these bikini pictures.
In awesome news, check out Colorado Plateau's rare desert wildflowers.
TWITTERATI
@TheWorldPost: "The only people who see the whole picture are the ones who step outside the frame." -- Salman Rushdie, born on this day in 1947
@LIFE: Martin Luther King Jr. and the Freedom Riders: Rare and Classic Photos | /ti.me/1nkdmje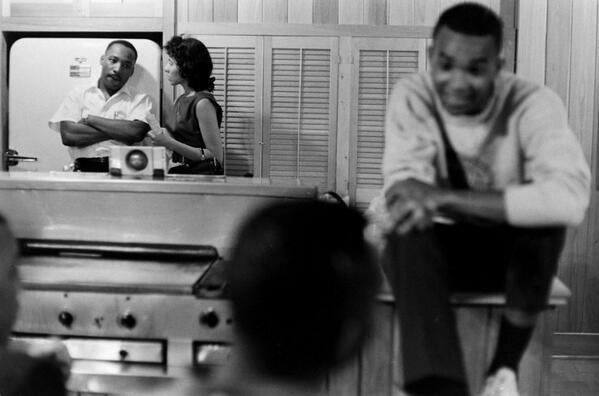 @iamdiddy: If you're lucky enough to be different, don't ever change.
@NIH_Bear: I've been in a lot of science labs. And @NIH has *the* most delicious monkeys.
@HistoricalPics: Londoners seek shelter during WWII in the Aldwych tube station, April 1941

ONE MORE THING
Here's how you can get rid of garlic breath.
Got something to add? Send tips/quips/quotes/stories/photos/events/scoops to Lauren Weber (lauren.weber@huffingtonpost.com). Follow us on Twitter (@LaurenWeberHP). Does somebody keep forwarding you this newsletter? Get your own copy. It's free! Sign up here.