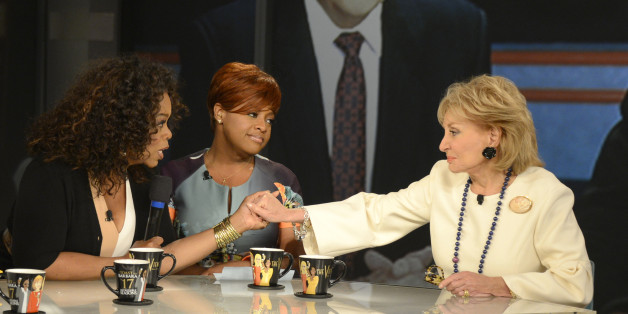 It's been just about two months since her retirement and Barbara Walters is already making her first guest appearance on "The View."
The former co-host and broadcast legend will return on Friday to promote her upcoming special edition of "20/20"-- an interview with filmmaker Peter Rodger. Rodger's son, Elliot Rodger, was the mass murderer responsible for killing six and taking his own life in a rampage near the University of California, Santa Barbara in May.
The episode will tape on Wednesday, June 25 and will be the first time Walters comes back to the show since her emotional farewell in May. The network announced in June, just three weeks after her retirement, that she would return for the "20/20" special with Rodger after he specifically asked for Walters to conduct the interview.
Walters' quick return isn't much of a shock. After 17 seasons and 50 years in broadcasting, she told viewers when she retired that it was not goodbye, but rather, "see you later."