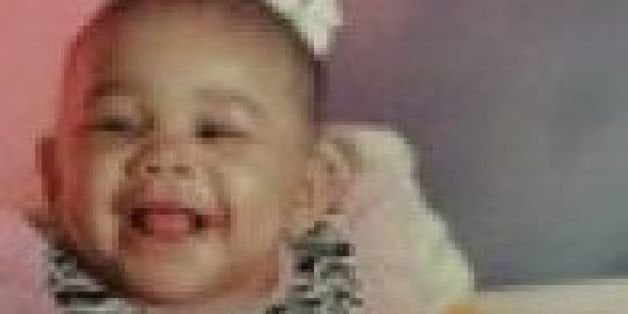 Authorities in Texas have issued an Amber Alert for an 8-month-old girl who was in a car stolen outside of a Texas gas station, authorities said.
UPDATE: According to The Fort Bend Herald, a jogger located the missing child not far from where authorities recovered her mother's car early Monday. The child has been transported to a local hospital for examination. No further details are available at this time.
Houston police say Genesis' mother left her inside the vehicle while she went into the store to pay for gas. Then, someone jumped into the driver's seat and sped off with the baby still inside the car.
Responding officers found the stolen vehicle abandoned nearby, along Greens Parkway, but Genesis and her car seat were both missing, police said.
According to The Fort Bend Herald, the vehicle's license plates were also removed and items from the car were found dumped in a nearby grassy area.
Genesis Haley is described as an African American female with light complexion and sandy brown hair. She was last seen wearing a white T-shirt and white pants. She had four barrettes in her hair.
Anyone with information about the missing child or the suspect is asked to contact the Houston Police Department at (713) 308-3600.
BEFORE YOU GO
PHOTO GALLERY
Missing Children