We hope you're enjoying your summer. Here are a bunch of easy go-to potluck recipes that will make sure you don't end up in the Pinterest Hall of Shame. We live to serve. This is THE MORNING EMAIL for Monday, June 23, 2014.
The Scuttlebutt
TOP STORIES
IRAQ'S TROOPS 'COMBAT INEFFECTIVE'
"Recent assessments by Western officials and military experts indicate that about a quarter of Iraq's military forces are 'combat ineffective,' its air force is minuscule, morale among troops is low and its leadership suffers from widespread corruption." The nation's top diplomat, Secretary of State John Kerry, landed in Iraq Monday. The Wall Street Journal examines why the country's ethnic, tribal and sectarian divisions make this battle so difficult. And here are the countries next on ISIS's to-do list. [NYT]
POPE FRANCIS ISN'T WORRIED ABOUT HORSE HEADS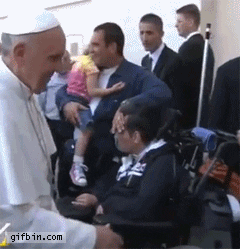 The Pope excommunicated all mobsters over the weekend at a mass held in a mafia stronghold. The man has also gotten rid of his Popemobile and thrown down an ultimatum -- what a baller. As he said last week, "It's true that anything could happen, but let's face it, at my age I don't have much to lose … I know that something could happen to me, but it's in the hands of God." [USA Today]
A BUSY WEEK FOR THE SUPREMES
Check out the eight major cases the Supreme Court is ruling on this week. And it's the one place people are getting along more in Washington: the court has had an uptick in unanimous rulings. [USA Today]
STATESIDE: Women Vets Care Lagging
Here's how the VA is failing women veterans. Over 400 American drones have crashed since 2001, according to a Washington Post expose. The CDC has reassigned the director of the bioterror lab where 84 people were exposed to anthrax. The Sandusky abuse allegation report will be released today after a five-year investigation. Former POW Bowe Bergdahl has been released to an outpatient care facility in Texas. Here's how the U.S. stacks up in comparison to the rest of the world's working parent policies. An Amtrak train hit a truck in Boston; authorities are labeling the accident a "large crime scene." This Japanese-American graduated from high school 72 years after being held in an internment camp. And the Wall Street Journal asks whether the national gluten-free craze is all its cracked up to be.
In high five news, give these cuddly animals the high five they deserve.
INTERNATIONAL INTRIGUE: Ebola's Horrific Spread
This map of Ebola's spread across Africa is frightening. These Al-Jazeera journalists were sentenced to seven years in prison by an Egyptian court for basically doing their job. Israeli military committed several airstrikes against Syria after a cross-border attack that had killed an Israeli teenager the day before. The Taliban freed 33 hostages, many of whom were professors and students, after two weeks. The Human Rights Watch alleges Syria's latest weapon of war is child soldiers.
In owl news, here's how to get one out of your house with just a Swiffer.
BUY! SELL! BUY! Burning Yachts Are Depressing
This is what it looks like when a $17 million yacht goes up in flames. NBA stars are the first line of testers for Apple's iWatch, focusing in particular on the watch's fitness tracking capabilities. Here's what everyone is getting wrong about the net neutrality debate. And if recent allegations are true, you won't believe how long GM has known about its vehicle defects.
In frizzy hair problems news, here is why humidity is making your life a living hell.
SCOUTING REPORT: Group of Death, Indeed

Here's what needs to happen for the U.S. to advance in the World Cup. Watching the recap of that last-minute goal is pretty darn soul-crushing. You won't believe how many miles soccer players run per game. Michelle Wie couldn't be happier after her U.S. Open win. Meet the hoops star whose Marfan's diagnosis has ended his dreams of the NBA. And here are ESPN's Wimbledon predictions. [Image via NESN]
In internet news, meet sushi cat.
CULTURE CATCH-UP: Forget the Princesses


The next Pixar movie will mean something for girls. We finally know who Mary Steenburgen will be playing on "Orange is the New Black" next season. Sam Smith's "How Will I Know" cover left us in tears. Check out the winners of the Daytime Emmy Awards. And Pearl Jam's cover of "Let It Go" almost makes up for the song being the bane of dads everywhere. Almost.
In girl power news, here are the best tweets from women this week.
LIVIN': You're Sleeping Wrong
Check out what sleep position is best for you. Here's a bunch of eating tips for your next vacation -- God bless you if you have the willpower. Watch out for these summer skin issues. Take a look at the 30-second trick to save your phone after you dropped it in the toilet. Here's what to wear to that outdoor concert. And your mom was right all along -- this is why being outside is better for you.
In one Heck of a wedding news, TME's cousin got married this weekend!
OTHER PEOPLE'S BUSINESS: She's Married!!!

Take a look at the first photo from Katie Couric's wedding! Kelly Clarkson shared a photo of her adorable baby girl. Jessica Simpson's little black dress is teeny-tiny. Jill Duggar is officially Mrs. Dillard! And guess where Sting's $300 million fortune isn't going. [Image via Daily Mail]
In new friend news, these cats just met.
TWITTERATI
@ConanOBrien: A tie score doesn't feel right. Who do I taunt?
@LIFE: Some people go to the beach to swim, some to sunbathe . . . and others? They like to fly. | ti.me/1rmTfoc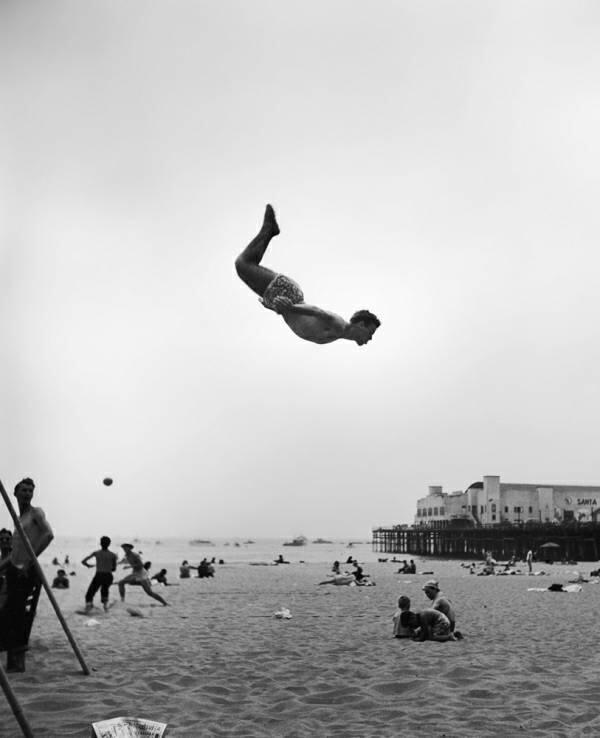 @billyeichner: So happy there's finally a show which allows us to discover unknown singers
@IMKristenBell: Congratulations to everyone who said I would pull my groin walking through the kitchen this evening. You were right.
@fordm: Very brave of Ronaldo to play today's game after his drunken brawl with Zorro last night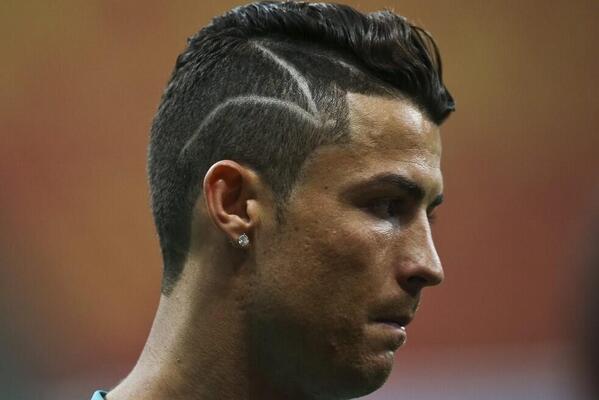 ONE MORE THING
Be thankful you're not this guy: he split his pants on live TV.
Got something to add? Send tips/quips/quotes/stories/photos/events/scoops to Lauren Weber (lauren.weber@huffingtonpost.com). Follow us on Twitter (@LaurenWeberHP). Does somebody keep forwarding you this newsletter? Get your own copy. It's free! Sign up here.