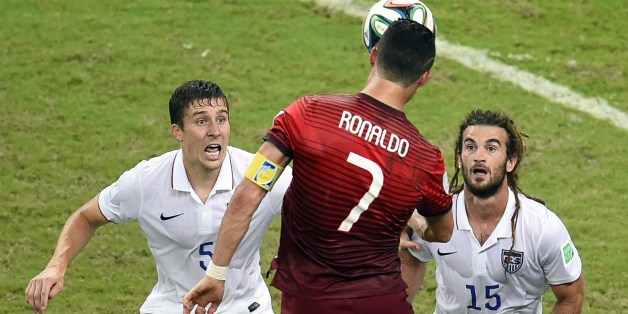 The US-Portugal instant classic drew an incredible 9.1 rating for ESPN on Sunday night, but not everyone who wanted to was lucky enough to watch the match live. Some people have to earn a living, after all.
That was the dilemma faced by at least one American soccer fan. Desperate to cheer on the U.S. squad but restrained by professional commitments, the manager circumvented the issue with a blanket "NO SPOILERS" warning for all his coworkers.
Given the deflating way in which the match ended, it might be safe to assume this fan was the one feeling "thunder punched in the throat" after eventually watching the match.
[via Reddit]
BEFORE YOU GO
PHOTO GALLERY
PHOTOS: U.S. vs. Portugal