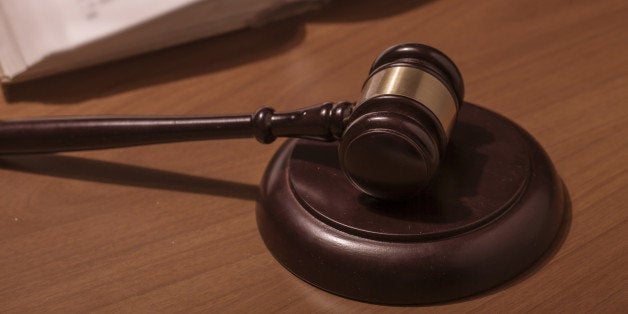 (Reuters) - A former Pennsylvania prosecutor and his wife pleaded no contest on Monday to charges of endangering the welfare of two children they adopted from Ethiopia.
Douglas Barbour 34, and Kristen Barbour, 32, agreed to the plea in exchange for the dismissal of other criminal charges, including assault, during a court appearance in Pittsburgh.
They were arrested in 2012 on suspicion of starving their 5-year-old adopted son and mistreating their 13-month-old daughter, both of whom were adopted from Ethiopia.
The boy was 10 pounds (4.5 kg) underweight and found to have skin lesions from being left in urine-soaked clothing, according to the Pittsburgh Post-Gazette, citing doctors and the criminal complaint. The girl had head trauma and other physical ailments, the complaint said.
The Barbours also had two biological children at home.
Douglas Barbour, who was a deputy state attorney general at the time of his arrest, resigned from the post last year. He is likely to face probation at his sentencing on September 15 for two misdemeanor counts of child endangerment, prosecutors said.
Kristen Barbour could face prison time for two felony counts of child endangerment, the Allegheny County District Attorney's office said.
Her attorney told reporters outside the courtroom that he agreed with the judge's assessment that the Barbours' adoption of two children from a poverty-stricken African country had been an "act of charity gone awry."
"These two wanted to adopt children from a third world country to try to give them a better life," Robert E. Stewart said. "I think it was just a matter of being overwhelmed."
(Reporting by Victoria Cavaliere; Editing by Dan Grebler)
BEFORE YOU GO
PHOTO GALLERY
Bad Choices