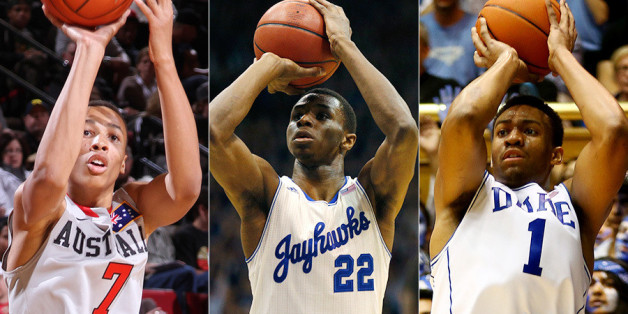 The 2014 NBA Draft features one of the most anticipated crops of talent to enter the league in quite some time. It has elite star power with the likes of freshmen Joel Embiid, Jabari Parker and Andrew Wiggins, super seniors in Doug McDermott and Adreian Payne and quality international flair with Dante Exum and Dario Saric. And for the second consecutive year, Cleveland captured the top overall pick (yeah for boisterous owner Dan Gilbert!). Getting it right, particularly at the top, will be as important as ever. The difference in salary between picks 4 and 10, for example, is nearly $3 million over the first two years.
Let's take a look at how it will all shake out June 26 at the Barclays Center in Brooklyn, New York.
PHOTO GALLERY
2014 NBA Mock Draft
Email me at jordan.schultz@huffingtonpost.com or ask me questions about anything sports-related at @Schultz_Report and follow me on Instagram @Schultz_Report. Also, be sure to catch my NBC Sports Radio show "Kup and Schultz," which airs Sunday mornings from 9 to 12 EST, right here.
BEFORE YOU GO