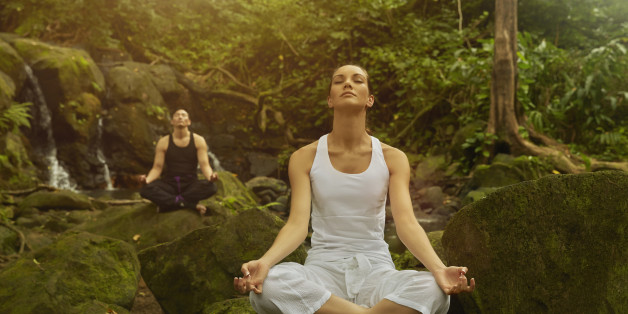 On a snowy day in January, Kathy Parsons was sitting in a meeting feeling lost and panicked. As the executive director of an independent school in Toronto, Parsons had succeeded in the conventional sense. Her job paid well and offered great benefits, but the nature of her work left her uninspired and exhausted.
As Parsons, 40, watched the snow falling outside and listened to her coworkers snap back and forth at each other, she realized it was time to take a leap she'd been thinking about for months. So she went back to her desk, collected her things and quit her job.
FEELING LOST
In the months leading up to her 40th birthday last fall, Parsons began reflecting on her life and what she was really getting out of it. She was about to hit a huge milestone, and she felt less motivated by her job every day.
"In September, I started feeling very stressed at work and not as inspired as I used to be," Parsons told The Huffington Post. "I worked with a good group of people, but I started feeling so tired all the time. I just wasn't myself."
Parsons started talking to several friends about the rut she was stuck in, and although they all encouraged her to leave her job, she was skeptical. How could she make such a big move without any guarantees?
But once the seed had been planted, Parsons started considering the possibility more seriously. She also started doing more yoga, which was something she had always loved, and thinking about where she would take her life if she really left her job. She didn't have much of a plan, but she knew something had to change.
GETTING BUSY LIVING
As Parsons sat in that meeting on a freezing cold day, her favorite quote from one of her favorite movies floated into her head.
"There's a scene in 'The Shawshank Redemption' where the character Andy says, 'I guess it comes down to a simple choice, really. Get busy living or get busy dying,'" Parsons said. "I felt I had to make a change in my life or it would continue to feel like [I wasn't living]."
Still afraid to fully take the leap, Parsons went home and called a good friend.
"I told her how unhappy I was and she said, 'Well, why don't you quit?' and in that moment a light went off in my head," she said. "I resigned the next day."
SEEING THE CHANGE
The day after handing in her resignation, Parsons still didn't have a plan -- but she knew she wanted to pursue her passion for yoga. So she registered for a monthlong yoga teacher training program in Thailand.
"It was terrifying. I felt like I was taking a step off a cliff into the unknown," she admitted. But since leaving her job, she said, she's never been happier.
Now back in Toronto, Parsons is teaching yoga classes twice a week and launching a website, Retreat Insider, to help people find yoga retreats that fit their needs.
She has also immersed herself in the health and wellness industry, helping with marketing and branding at her yoga studio and lining up part-time contract jobs in the wellness industry.
"I feel lighter, I have way more energy and when I wake up in the morning it's with a lot of hope for the day," Parsons said. "I look forward to the unknown."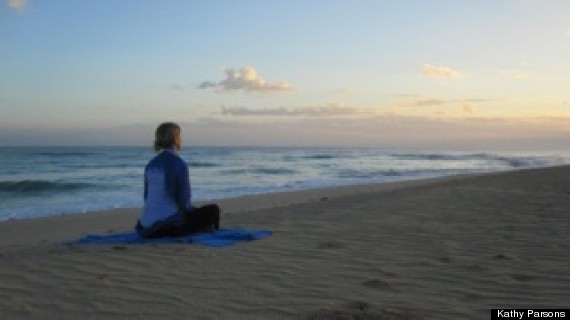 Parsons did a monthlong teacher training program in Thailand.
If you or someone you know is taking steps to live a life that's simpler, saner and more fulfilling, we want to hear about it. To submit a Letting Go nomination, email thirdmetric@huffingtonpost.com.