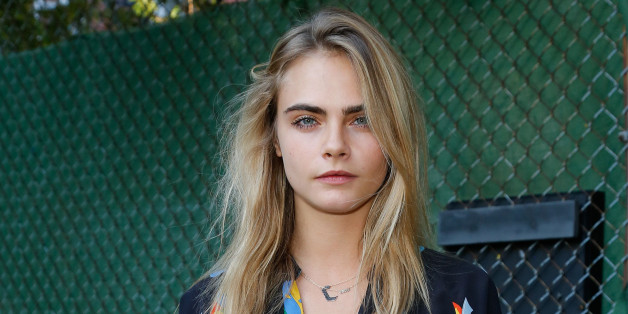 Cara Delevingne could not stop sleeping during her Vogue interview.
In a recent profile by Plum Sykes, the young model/actress/general it-girl made her interviewer wait not once, but twice, for her to wake up.
"I always wake up 10 minutes before I have to be anywhere," the 21-year-old explained when she rolled in late and disheveled to the spa where the two had plans to meet. She then suggested they get massages, and promptly fell asleep on her table.
"I'm so sorry!" she told Sykes when she emerged hours later. "I fall asleep everywhere! Someone recently asked if they could publish a book of pictures of me sleeping, because there are so many."
Later that evening, the model's perplexed interviewer contacted fashion photographer Tim Walker, who has worked with Delevingne many times.
"Every shoot I've done with her, she's fallen asleep," he told her. "She slept for seven hours on one Mulberry shoot."
Sykes chalks up Delevingne's sleeping to partying late, though Delevingne says she does because of jet lag. But it seems like the real culprit may be sheer busyness: On the day of the interview alone, Delevingne had to record dialogue for a movie, attend a fitting with Stella McCartney, go to a Fendi-store launch party, and have dinner with Karl Lagerfeld. With a packed schedule like that, who can blame a girl for being tired?
Delevingne took to Twitter to defend herself, claiming, sensibly, that an ambitious life can prove draining:
All we can say is: You do you, girl.
BEFORE YOU GO
PHOTO GALLERY
Cara Delevingne