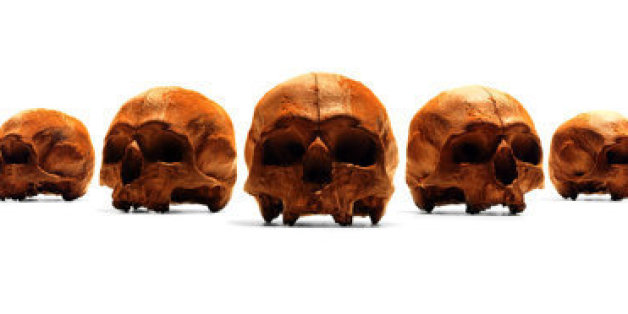 Now here are some skulls that we'd love to sink our teeth into.
An Etsy shop is selling life-size human skulls made of chocolate, and they look super scrumptious -- even if they do make us feel like cannibals.
(Story continues below.)

Pretty realistic, huh?
The United Kingdom-based BlackChocolateCo makes these grim treats using a mold of a genuine human skull. Once cast, each edible is given a light dusting of cocoa powder to give it that just-dug-up look.
The skulls are about $120 each, weigh 1.5 kg (about 3.3 pounds) and come in your choice of either dark chocolate, chilli chocolate, caramel chocolate or milk chocolate. According to BlackChocolateCo's Etsy page, they'll keep for 6 months, if stored under the right conditions.

"Delicious, stupendous to look at," one Etsy reviewer wrote.
"This item will make anyone's party!" reads another.

"My partner and I have a great passion for chocolate, and ... we are very passionate about art as well," reads BlackChocolateCo's description on Etsy. "We thought -- 'why not combine the two?' And that is when BlackChocolate was born."
In an email sent to The Huffington Post, the BlackChocolateCo creators said anatomically correct chocolate hearts and spinal cords are coming soon, in addition to an option for a white chocolate flavor.
(Hat tip,Dangerous Minds)
This post was updated with a comment from BlackChocolateCo.