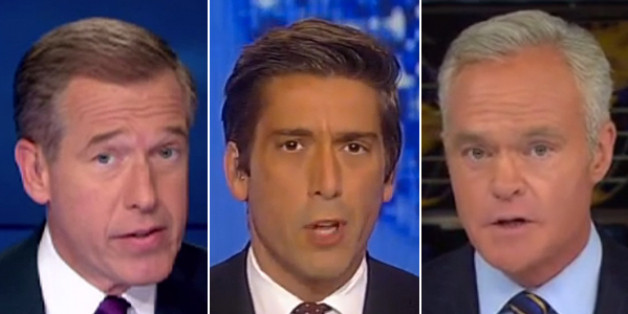 After Diane Sawyer steps down from her role as the anchor of ABC's "World News" in September, the big three evening news broadcasts will once again be exclusively fronted by white men.
With Scott Pelley at CBS, Brian Williams at NBC and Sawyer's successor, David Muir, at ABC, all three networks will have white male anchors for the first time since 2006, when Katie Couric became the first solo female host of an evening news show. Between late 2009 and early 2011, women actually made up two-thirds of the anchor pool, with Sawyer and Couric outflanking Williams.
Currently, PBS is the only broadcast network to rely on women for its anchoring duties, with Gwen Ifill and Judy Woodruff co-hosting the "PBS Newshour."