 You love your Android phone. But will you love your Android TV?
Google seems to think so. On Wednesday, the company announced Android TV, an operating system for Internet-connected televisions, game consoles and set-top boxes.
Like Android, the mobile operating system that Samsung, LG, HTC, Motorola and many other companies use to power their smartphones, Android TV will be available for manufacturers to integrate into their own hardware. Google said that TVs from Sharp, Sony and TP Vision, as well as set-top boxes from Asus and Razr, will run on Android TV.
TVs "are becoming computing devices in their own right," Dave Burke, senior engineering director for Android at Google, told a crowd gathered in San Francisco for the company's annual developers' conference Wednesday. "So we see a great opportunity to bring some of the strong capabilities of Android, such as voice input, UI and content, to the largest screen in your house."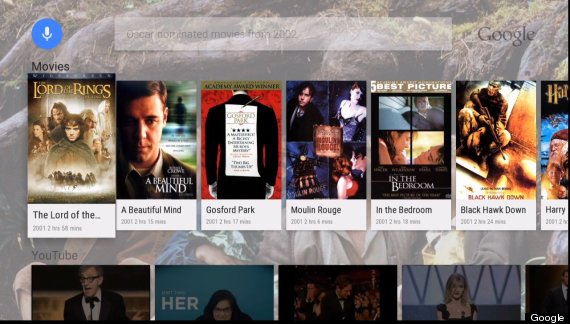 Google's announcement comes as the largest technology companies battle for control of your living room. In April, Amazon unveiled Fire TV, a $99 set-top box that people can also use to play games. Roku, a company that has made set-top boxes for years, announced in January that it had licensed its own platform to Hisense and TCL, two Chinese TV manufacturers. An update to Apple TV, which has been out since 2007, is expected soon, and rumors of an Apple-made TV have been circulating for years.
Android TV is not Google's first attempt to tackle television. Earlier tries included Google TV and the Nexus Q, both of which were unsuccessful. Much more successful is Chromecast, the $35 dongle that Google announced last year. In the 12 months that ended in May, Chromecast accounted for nearly 40 percent of the U.S. sales of devices that attach to your TV to provide online content, according to NPD Group, a market research company.
Android TV integrates live TV from cable boxes, showing at the top of the screen the channel and information about what's playing. To access Internet-connected apps like Netflix, or to download movies, a viewer can press "home" on her smartphone or remote.
Like other smart TVs and set-top boxes, Android TV's programming and apps are presented in a tiled grid. Customers can scroll to access apps like Netflix, iHeartRadio and the Google Play store, which sells music, movies and TV, or else go back to watching live television.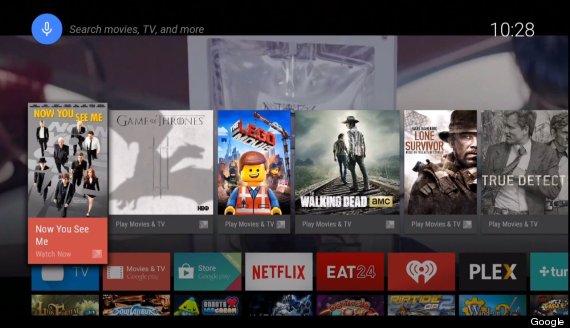 Android TV will have voice search, so people can ask questions and search for content by speaking into their phone, and likely soon, their remote controls. And because the voice search is powered by Google, speaking into a phone will not only return results for programming like "Game of Thrones" or "House of Cards," but will also get you YouTube clips, information about actors and the like. Voice search also allows for more complicated questions and answers. Burke demonstrated this by using his voice to ask for "Oscar-nominated movies from 2002."
Android TV also supports multiplayer gaming, so people will be able to play Android games on their TVs, even if one person is using a tablet or smartphone and the other is using a gaming controller.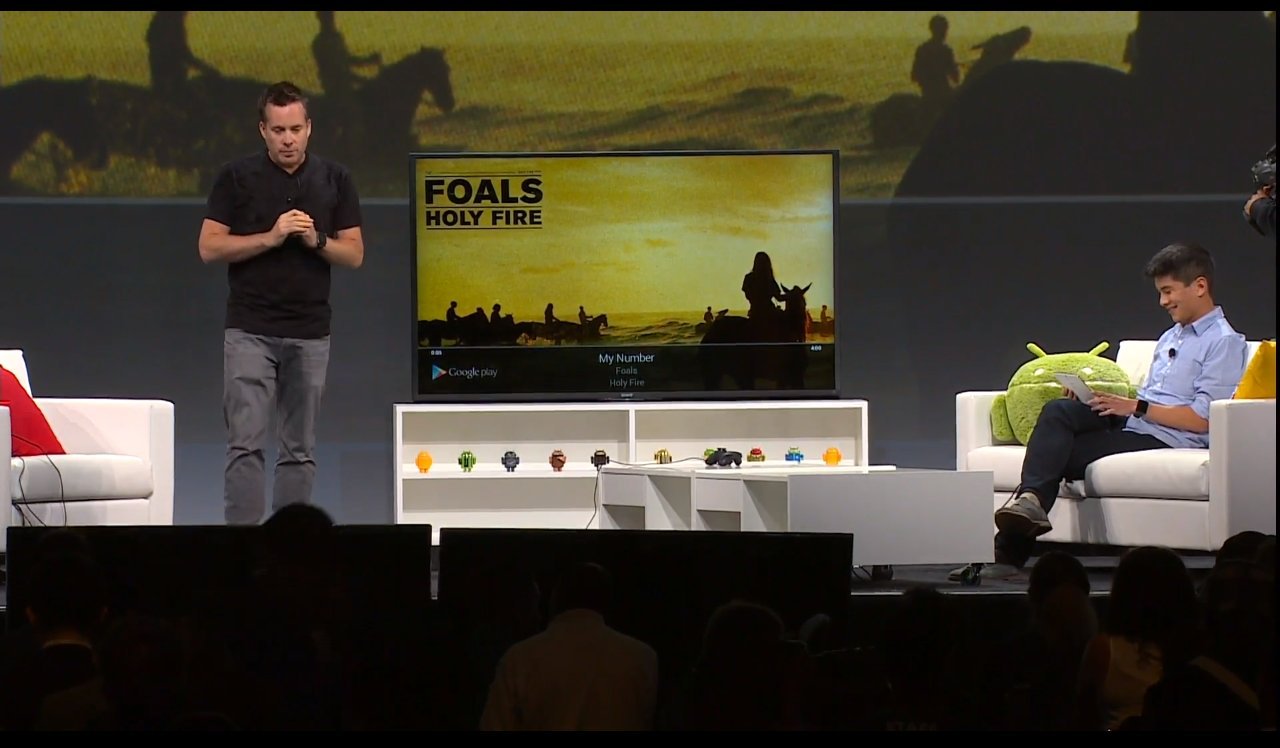 It makes a lot of sense for Google to provide the operating system and leave the hardware to others. The landscape of Internet-connected TV, or "smart TV," is fragmented: Many companies that make smart TVs have their own interfaces, some of which can be clunky, complicated and difficult to use. With Android TV, Google is theoretically providing a better experience for consumers, one that will help sell TVs. In return, Google gets a prominent forum for displaying Google Play, its digital storefront, along with anything else it wants to promote. And as Alexis Madrigal points out at The Atlantic, Google will also get access to all of a customer's precious TV viewing data, which will help the advertising giant refine its already robust customer profiles.
Google's sixth attempt to take over your TV comes alongside a number of other announcements the company made Wednesday. It unveiled Android Auto, which extends the Android ecosystem to the car, and it shed more light on Android Wear, the platform for smart watches.
"Ultimately, by enabling others to launch their own products, they have a greater influence on the industry," Brett Sappington, director of research at Parks Associates, a market research and consulting firm, said of Android TV. "But it also allows others to foot the bill and bear the risk on hardware, rather than Google doing it alone."
This post has been updated to include further analysis and commentary.