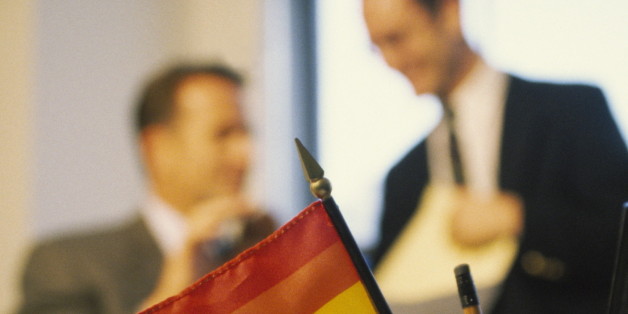 Eighty-two percent of gay and bisexual men who use the popular social app Grindr are out and proud, but 18 percent of those users have yet to come out of the closet, according to a new survey.
Released June 25, the Grindr survey also shed new light on the shifting views of lesbian, gay, bisexual and transgender (LGBT) youth. For example, 50 percent of users said they came out when they were still in their teens. Still, officials said in a press release that anti-LGBT discrimination fears were still prevalent among those were were out, as 68 percent of Grindr users said they came out at work, compared with 96 percent having come out to friends and 81 percent out to family members.
"It's a great time to be gay -- not just because it's pride season, but because the tide is shifting for our community," Joel Simkhai, founder and CEO of Grindr, said in an email statement. "Our voices are being heard as laws are changing, people are getting married and we have more allies than ever before."
He went on to note, "Every day, more people are getting involved with our community and our latest survey showed an overwhelming 89 percent of Grindr users support the LGBT community by donating, volunteering or participating in equality initiatives. We are doing our part by helping to increase awareness through our Grindr for Equality campaign and have done some amazing work for equality and to advance the cause of our community worldwide."
Among the survey's other findings: 53 percent of respondents have had a sexual encounter with a woman, while 75 percent had their first gay sexual experience as teens. Meanwhile, 36 percent have had less than 10 sexual partners.
BEFORE YOU GO
PHOTO GALLERY
Celebrities Who Have Come Out As LGBT