As Iraqi government forces continue to battle Sunni insurgents, civilians are seeking refuge in the relative safety of northern Iraq's Kurdish region. The United Nations refugee agency estimates that over one million Iraqis have already been forced to leave their homes and seeks shelter elsewhere in the country due to fighting this year.
Aid agencies and the Kurdistan Regional Government have set up several temporary camps near the autonomous region's border in order to house Iraqi citizens caught up in the turmoil. According to IRIN, only a few thousand people have taken shelter in the desert camps, with most continuing into the cities to look for better conditions.
The United Nations reports that over 1,000 people have been killed in Iraq this month, the majority of them civilians.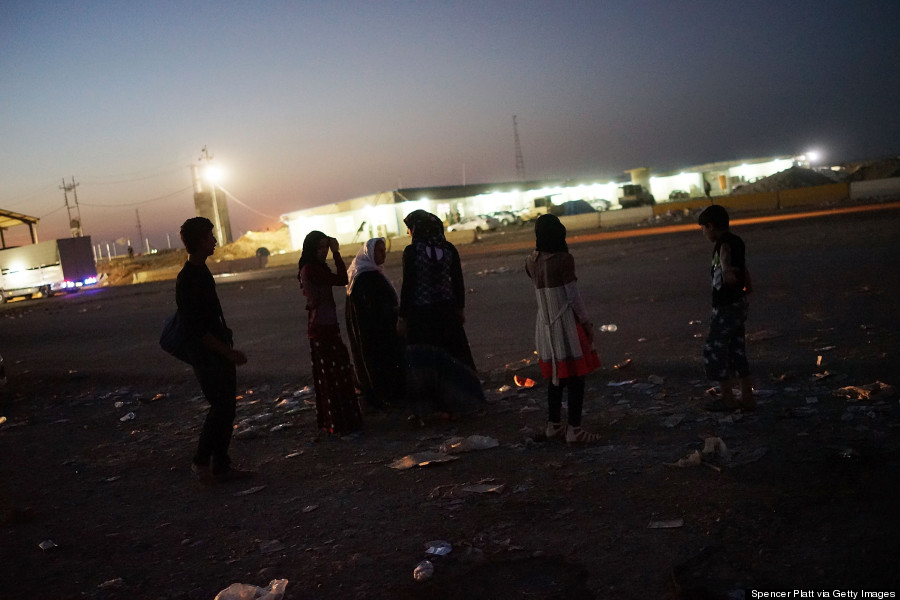 An Iraqi family waits outside a displacement camp for Iraqis caught up in the fighting in and around the city of Mosul on June 24, 2014 in Kalak, Iraq. (Spencer Platt/Getty Images)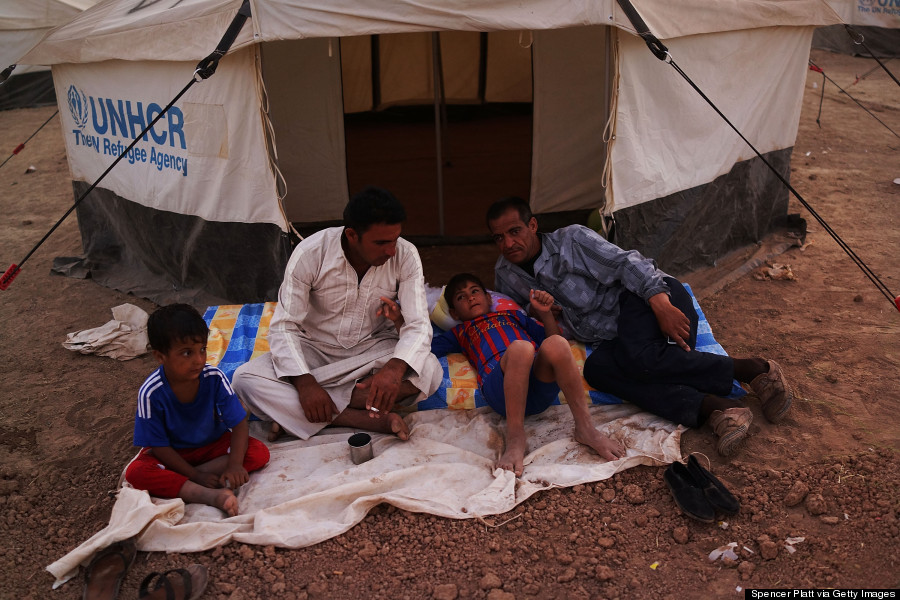 Iraqi men and children sit outside of their tent in a temporary displacement camp on June 24, 2014 in Kalak, Iraq. (Spencer Platt/Getty Images)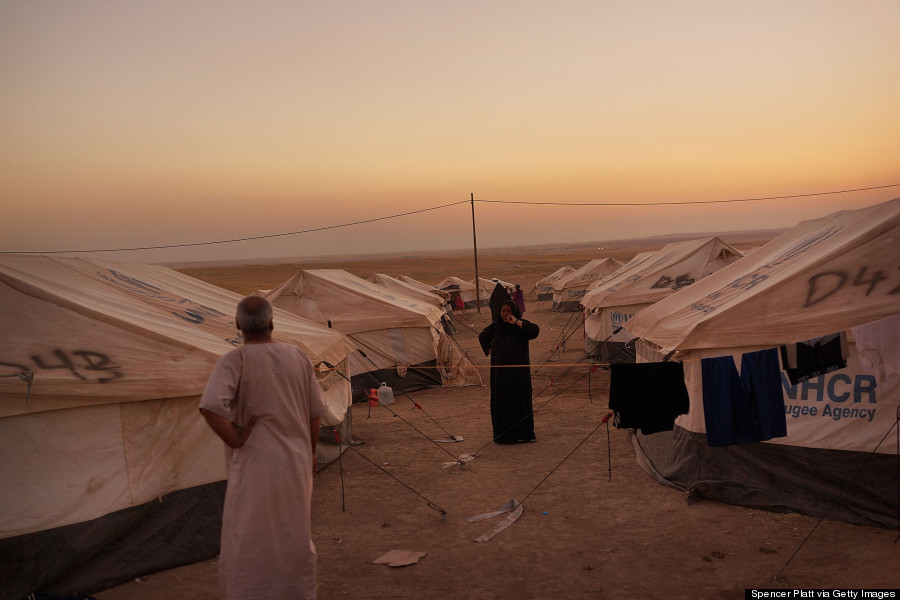 Iraqi men and women stand in a temporary displacement camp on June 24, 2014 in Kalak, Iraq. (Spencer Platt/Getty Images)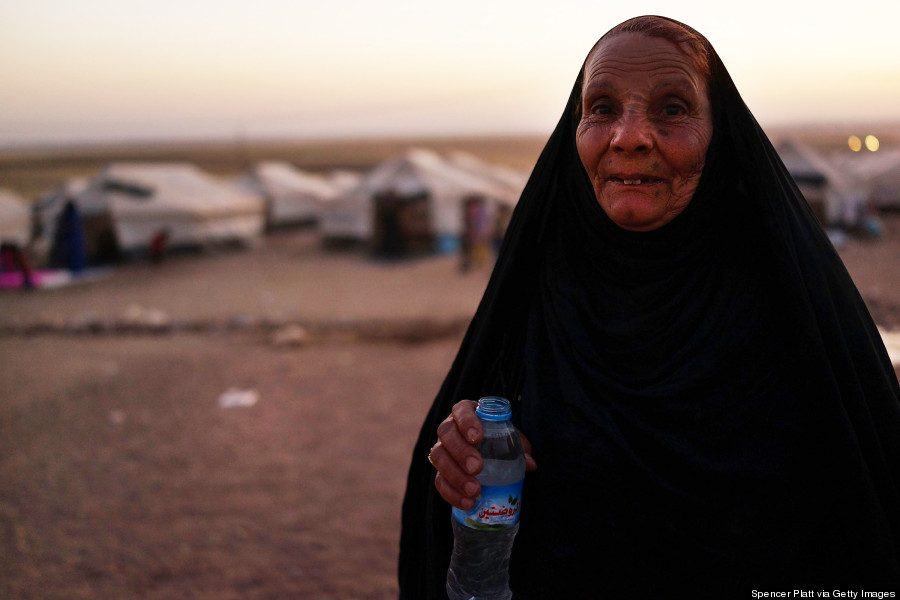 An Iraqi woman stands in a temporary displacement camp on June 24, 2014 in Kalak, Iraq. (Spencer Platt/Getty Images)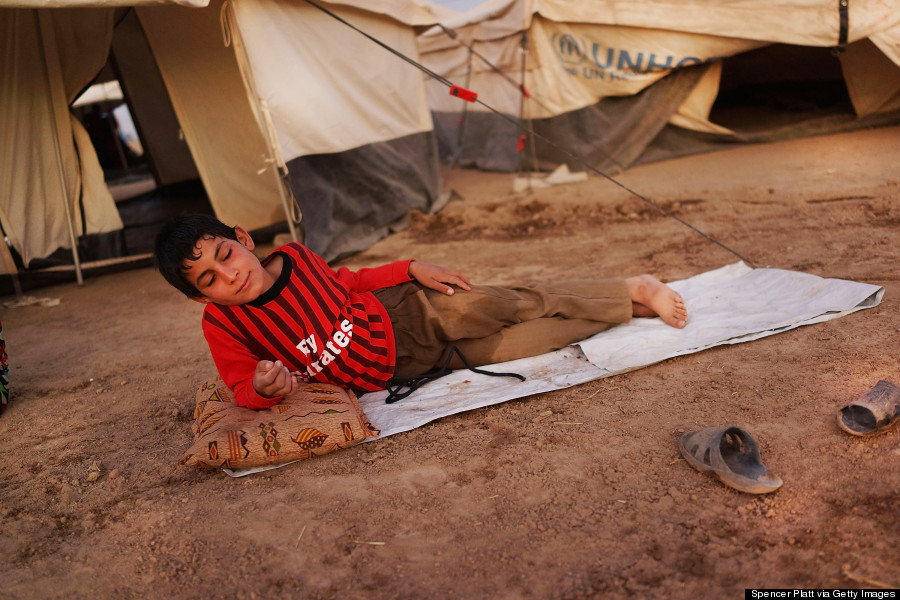 An Iraqi boy lies in front of his family's tent in a temporary displacement camp on June 24, 2014 in Kalak, Iraq. (Spencer Platt/Getty Images)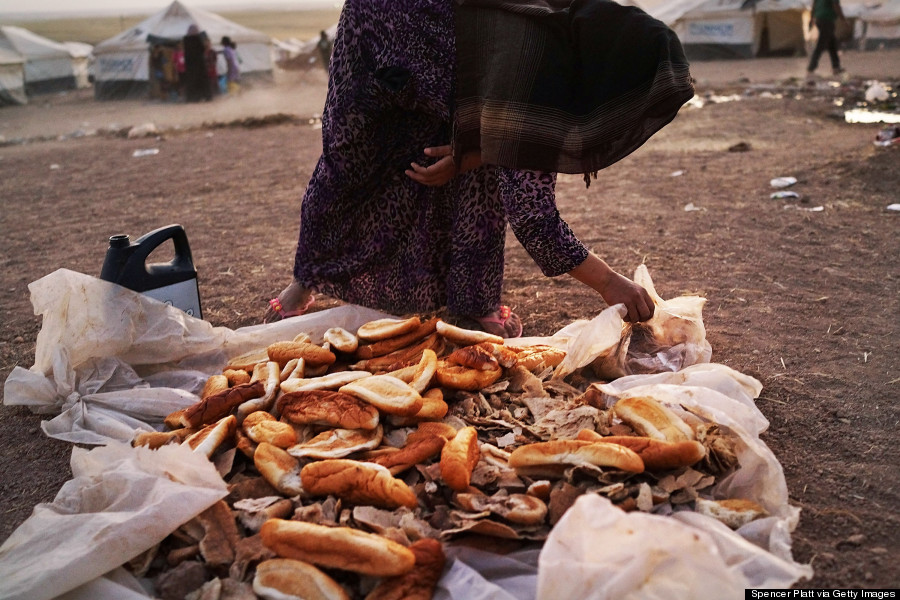 An Iraqi woman gathers bread in a temporary displacement camp in Kalak, Iraq. (Spencer Platt/Getty Images)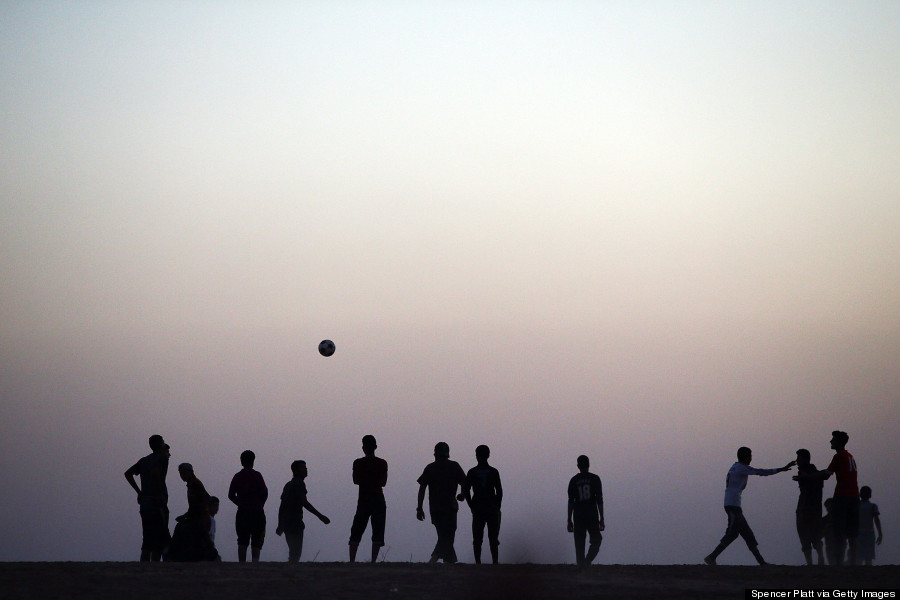 Men play a game of soccer at a temporary displacement camp for Iraqis caught up in the fighting in and around the city of Mosul on June 24, 2014 in Kalak, Iraq. (Spencer Platt/Getty Images)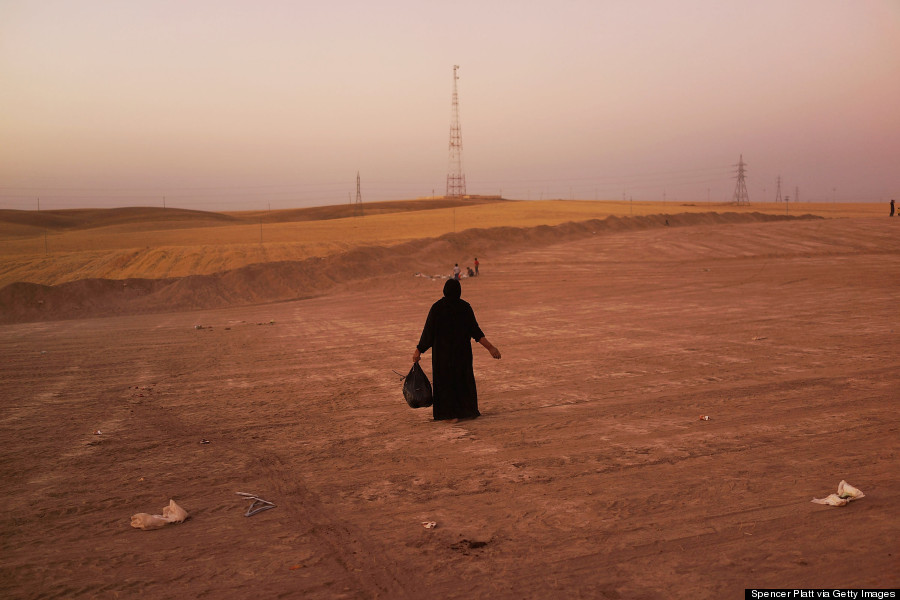 An Iraqi woman walks in a field beside a temporary displacement camp on June 24, 2014 in Kalak, Iraq. (Spencer Platt/Getty Images)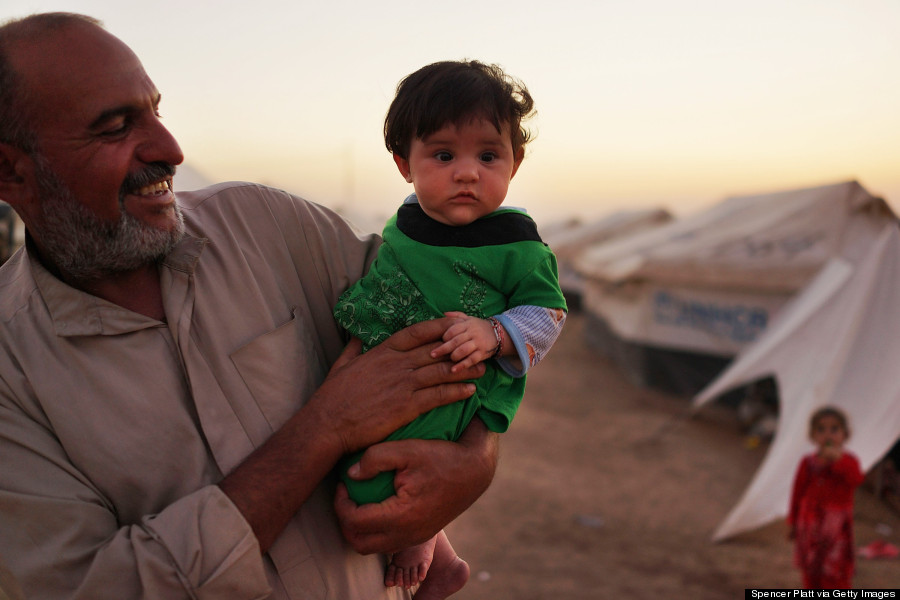 An Iraqi man holds his child in a temporary displacement camp on June 24, 2014 in Kalak, Iraq. (Spencer Platt/Getty Images)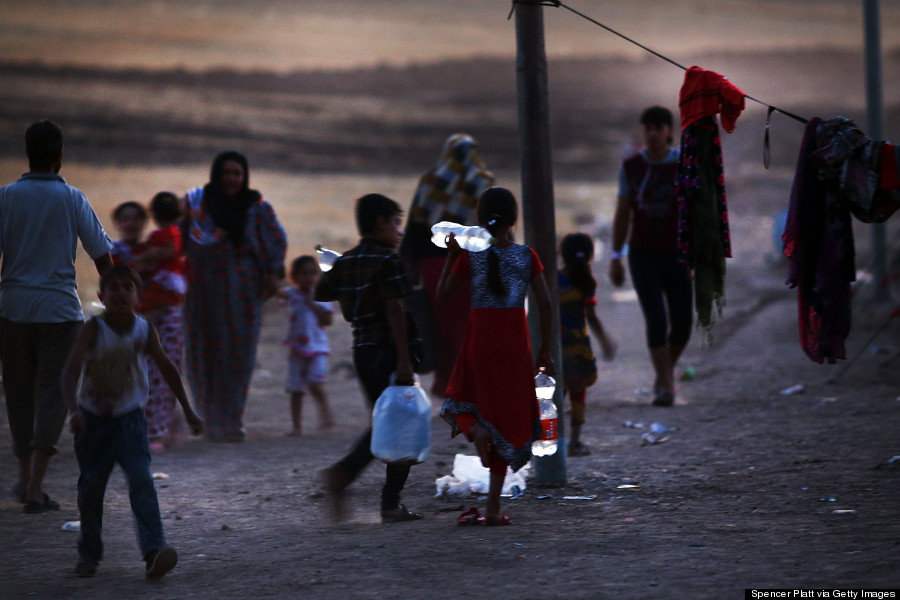 Children walk with bottles of water in a field beside a temporary displacement camp on June 24, 2014 in Kalak, Iraq. (Spencer Platt/Getty Images)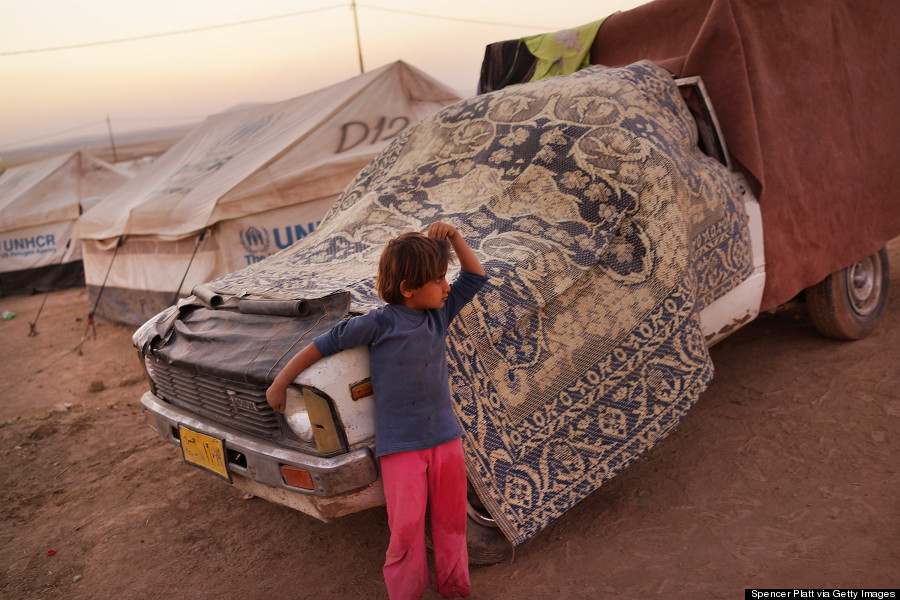 A young girl pictured in a temporary displacement camp for Iraqis on June 24, 2014 in Kalak, Iraq. (Spencer Platt/Getty Images)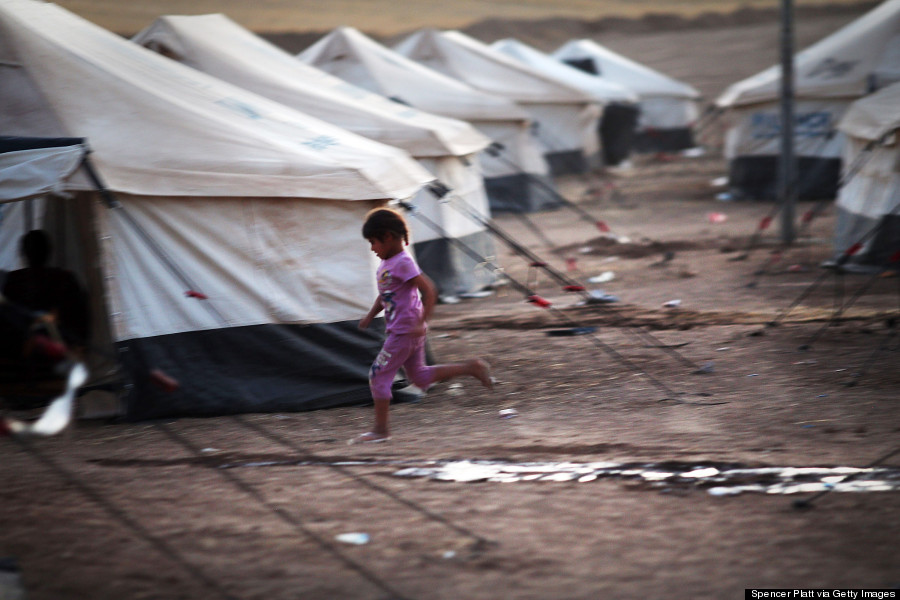 A young girl runs through a temporary displacement camp on June 24, 2014 in Kalak, Iraq. (Spencer Platt/Getty Images)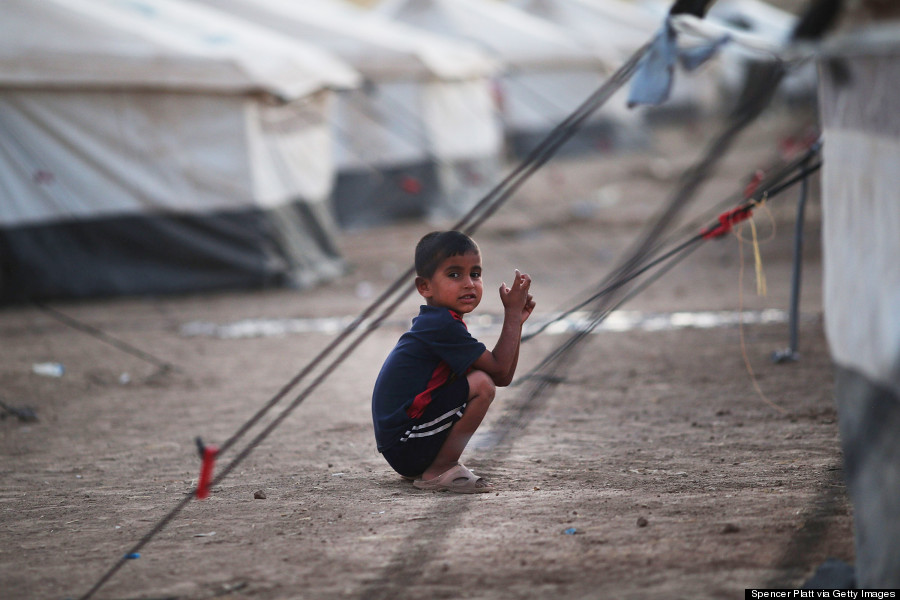 An Iraqi child pictured in a temporary displacement camp on June 24, 2014 in Kalak, Iraq. (Spencer Platt/Getty Images)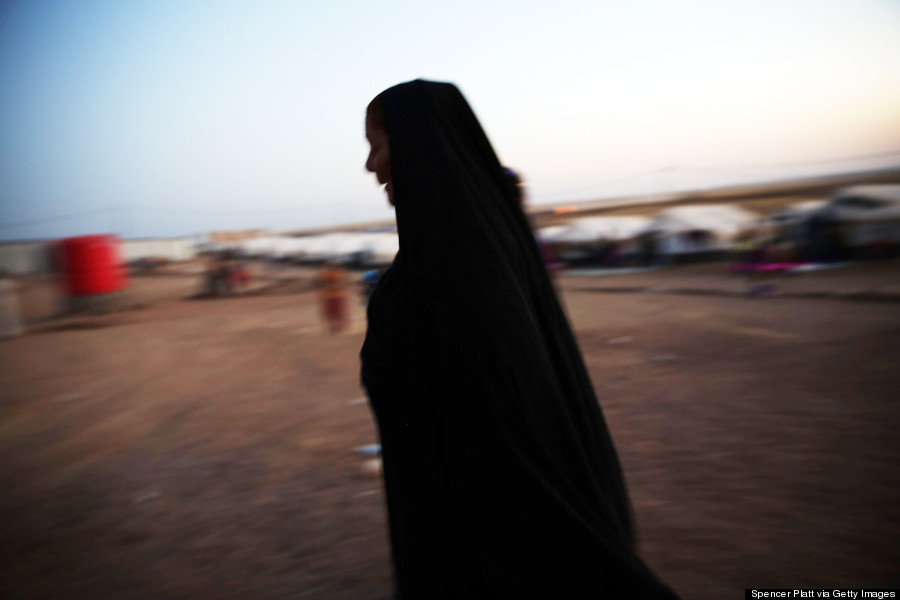 An Iraqi woman walks through a temporary displacement camp on June 24, 2014 in Kalak, Iraq. (Spencer Platt/Getty Images)