This piece originally appeared on artnet News.

By Benjamin Sutton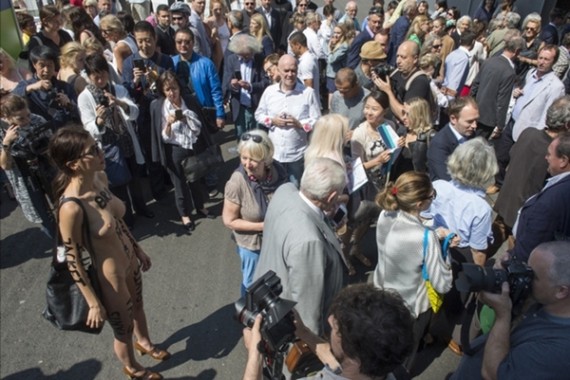 Milo Moiré en route to Art Basel. Photo: Image: Georgios Kefalas/Keystone, via Le Matin.
Milo Moiré, a Swiss performance artist you may remember for creating a painting from paint-filled eggs she dropped out of her vagina outside Art Cologne, paid a visit to Art Basel in Basel on June 19. Or at least attempted to.
After having her skin painted with the names of the articles of clothing she wasn't wearing ("pants" on her legs, "bra" on her chest, "jacket" on her arms), she took the bus to Messeplatz and attempted to buy entry to the fair, only to be told to go get dressed and return.
According to Le Matin, the performance artist acquiesced, pulled on a dress, and went on to explore the fair without incident. Not exactly a surprising or dramatic denouement, but certainly in keeping with Switzerland's international reputation for neutrality.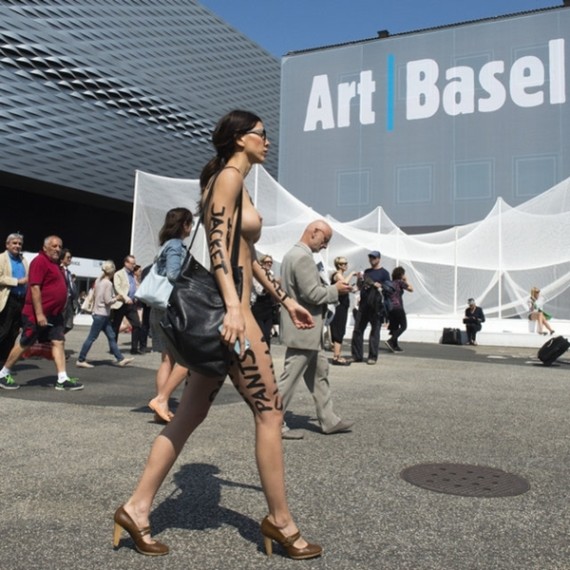 ---------------------------------------------------------------------------------------------------
artnet News is the world's first global, 24-hour art newswire, dedicated to informing, engaging, and connecting the most avid members of the art community with daily news and expert commentary.
Read More artnet News / Facebook / Twitter / Pinterest / Tumblr