There is an old adage that advises the ambitious to "dress for the job you want, not the job you have." Andrew Wiggins appeared to have gotten the message before the 2014 NBA Draft.
The one-and-done basketball prodigy out of Kansas arrived at the NBA Draft wearing a floral-patterned jacket that could only be rocked by someone who had every intention of becoming the center of attention. On cue, the Cleveland Cavaliers selected Wiggins with the No. 1 overall selection at Barclays Center on Thursday night.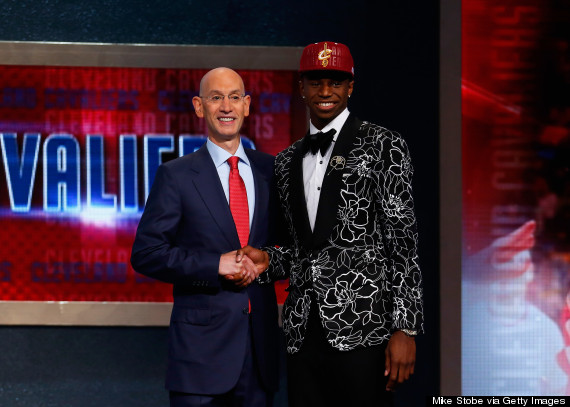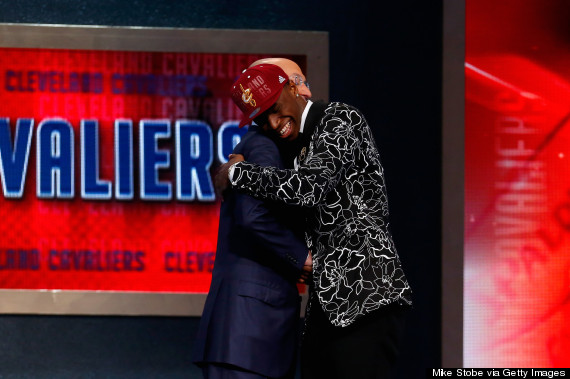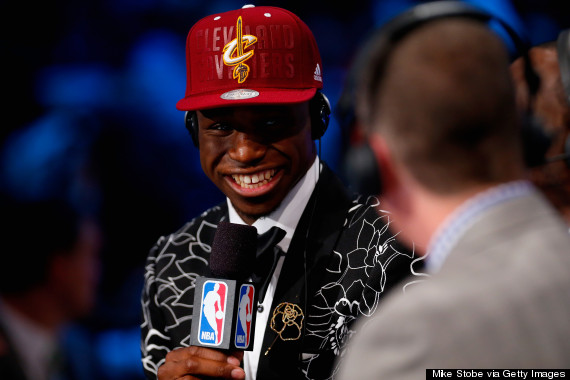 Even before the Cavaliers were on the clock in Brooklyn, Wiggins' impressive outfit had its own Twitter account.
#NBADraft2014 Here I come! pic.twitter.com/j90QEZpIZa

— Wiggins' Suit (@WigginsSuit) June 26, 2014
After Wiggins hit the stage to shake hands with NBA Commissioner Adam Silver, the suit was an early star of the night.
Andrew Wiggins should go No. 1 overall based on his suit selection. Any kid with the confidence to pull that off will be a star in the NBA

— Michael Lee (@MrMichaelLee) June 26, 2014
Andrew Wiggins @22wiggins is not only the best dressed but the #1 pick at the #NBADraft: http://t.co/cH4htgjNqt pic.twitter.com/8rHwpzbbUw

— Women's Wear Daily (@womensweardaily) June 26, 2014
I love Andrew Wiggins suit almost as much as I did 20 years ago when Steve Martin wore it in The Three Amigos.

— Kevin Van Valkenburg (@KVanValkenburg) June 26, 2014